Wrapping up one year of remote workshops
In previous years, the Genes in Space team has traveled the country bringing hands-on DNA science to educators. This year, our hands-on workshop series went virtual! We shipped all three components of the Genes in Space toolkit to educators across the country and met with them on Zoom to carry out the BioBits Central Dogma Lab together. 
We reported on our fall workshops at the end of last year. Here, we highlight our spring series.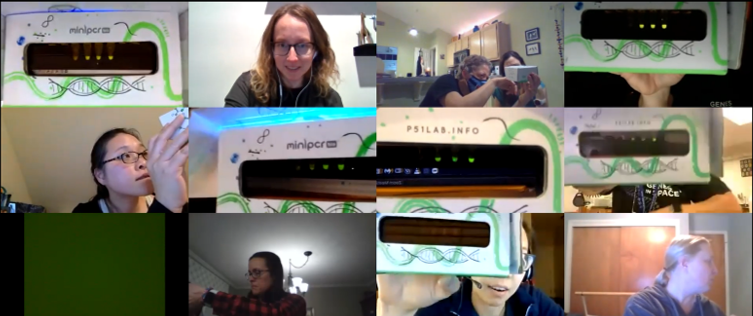 Participants view the results of their experiment
The first workshop of 2021 was held on January 9, in partnership with Georgia BioEd, an Atlanta-based outreach organization that supports life science teachers throughout the state. miniPCR bio's Emily Gleason and Ally Huang joined 11 teachers to share details about the soon-to-open 2021 contest and introduce the Genes in Space toolkit. The attendees were excited to implement the contest in their classrooms, with one teacher remarking that after the workshop, the contest and toolkit seemed "a lot less intimidating than before!" We thank Georgia BioEd for hosting a fantastic session!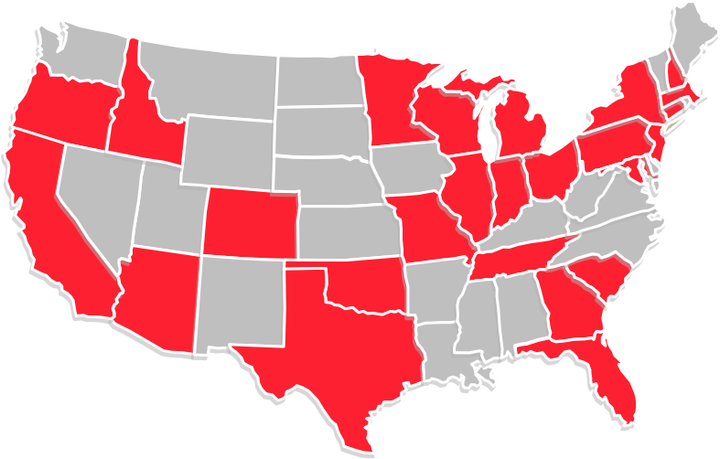 Spring workshop participants represented 25 states
The Genes in Space team hosted the remaining spring workshops for groups of educators from across the country. Across 5 workshops, miniPCR bio team members Ally Huang, Allison Nishitani, Emily Gleason, and Katy Martin reached 63 educators across 25 states (see image at right). Never before have we been able to convene such diverse groups of Genes in Space enthusiasts!
Participants walked away empowered to share Genes in Space with their students, and to introduce their students to space biology. As one participant reported, "I feel more confident with the subject matter and enthusiastic about the possibility of partnering with my colleagues to spread the word about this awesome opportunity!"
Interested in joining upcoming remote workshops? Check out our fall 2021 schedule and learn how you can register to join a session!
---