miniPCR™ Lab in a Box
A free Genes in Space resource
Conduct a hands-on Genes in Space lesson!
A 2 week FREE* loan of a miniPCR equipment kit to teach DNA science in your classroom. For programs serving USA middle and high school students ONLY. 
Sign ups are closed for the 2017/2018 school year. Please add me to the 2018/19 Lab in a Box wait list.
The kit will include:


*We ask that recipients pay a $100 shipping fee. For needs-based exceptions please contact genesinspace@minipcr.com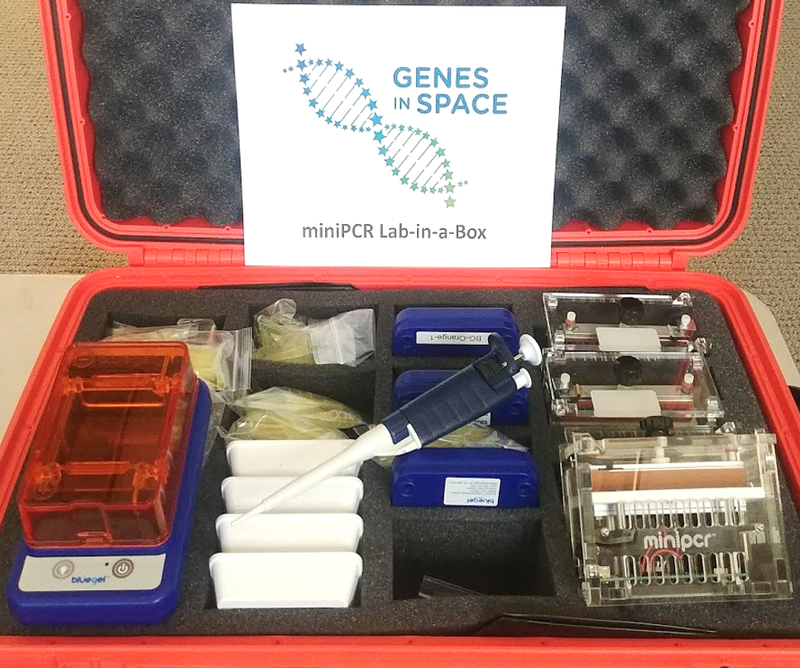 A case full of space biology!