OUR STORY
Genes in SpaceTM started in 2015 as a collaboration between Boeing and miniPCR bio with the goal of inspiring young minds to solve real-world problems in the biological and physical sciences. Since then, generous sponsors including the ISS National Laboratory and New England Biolabs have joined us to support this unique program.
We've now received thousands of inspiring, student-led proposals, and our alumni have enabled outstanding space biology milestones. We celebrate creativity, collaboration, and critical thinking among young innovators by renewing the challenge every year. Thank you for joining us in this exciting journey!
GENES IN SPACE FOUNDING PARTNERS

Boeing, as NASA's prime contractor for the International Space Station (ISS), provides research integration, sustaining operations and maintenance for the utilization of the station.  The ISS, a U.S. National Laboratory, offers a unique, microgravity environment that enables scientific research to benefit mankind.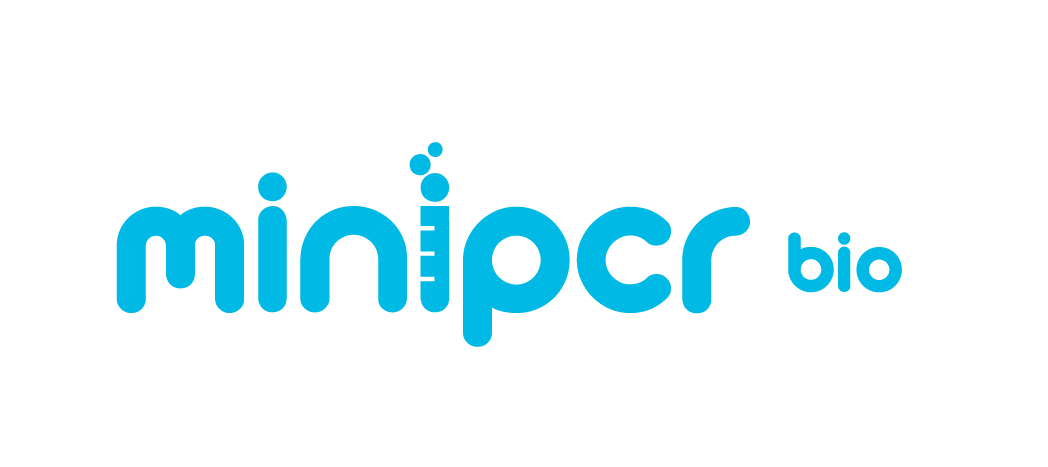 Space-tested miniPCR™ technology powers DNA analysis aboard the International Space Station. miniPCR™ is equally accessible to your lab and classroom.  Learn more about our technology, software, and educational curriculum at www.minipcr.com
GENES IN SPACE SPONSORS

In 2005, Congress designated the U.S. portion of the ISS as the nation's newest national laboratory to optimize its use for improving quality of life on Earth and advancing science, technology, engineering, and mathematics (STEM) education. The ISS National Lab manages access to the permanent microgravity research environment, a powerful vantage point in low Earth orbit, and the extreme and varied conditions of space.

Established in the mid 1970's, New England Biolabs®, Inc. (NEB®) is the industry leader in the discovery and production of enzymes for molecular biology applications and now offers the largest selection of recombinant and native enzymes for genomic research. For nearly 50 years, NEB® has been committed to the advancement of science and science education. For more information on our products and corporate initiatives, please visit www.neb.com
LEADERSHIP TEAM
Scott Copeland
Co-founder of Genes in Space, Boeing
Kevin Foley
Co-founder of Genes in Space, Boeing
Ezequiel (Zeke) Alvarez Saavedra, PhD
Co-founder of Genes in Space, miniPCR bio
Sebastian Kraves, PhD
Co-founder of Genes in Space, miniPCR bio
Marc Bliss
Program Lead
MENTORS
.
Learn about the scientists who help our Finalists turn their proposals into launch-worthy experiments
ALUMNI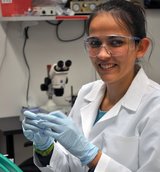 2015 winner
Anna-Sophia Boguraev
Anna-Sophia Boguraev
Alma mater: Fox Lane High School, NY
Current position: MD/PhD student at Harvard University/Massachusetts Institute of Technology
Project: To test the effect of cosmic radiation and microgravity on the immune system
Launched to space: April 2016
Published in NPJ Microgravity in 2017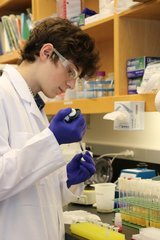 2016 winner
Julian Rubinfien
Julian Rubinfien
Alma mater: Stuyvesant High School, NY
Current position: undergraduate student at Yale University
Project: To measure the length of telomeres in space
Launched to space: April 2017
Published in FASEB BioAdvances in 2019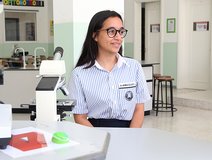 2016 winner
Alia Al Mansoori
Alia Al Mansoori
Alma mater: Al Mawakeb School, Dubai
Current position: undergraduate student at the University of Edinburgh
Project: To study gene expression changes in space that might help protect astronauts from unwanted cell death
Launched to space: August 2017
Published in PLoS One in 2018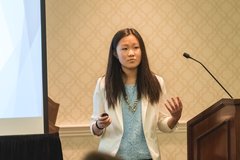 2017 winner
Sophia Chen
Sophia Chen
Alma mater: Lakeside High School, WA
Current position: undergraduate student at Princeton University
Project: To measure cancer-inducing genomic instability in astronauts
Launched to space: April 2018
Published in Gravitational and Space Research in 2021
2017 winner
Liza Reizis
Liza Reizis
Alma mater: Stuyvesant High School, NY
Current position: undergraduate student at New York University
Project: To assess the effects of microgravity on the differentiation of immune system cells
Launched to space: April 2018
Published in Gravitational and Space Research in 2021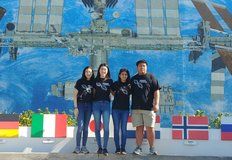 2018 winning team
Rebecca Li, Michelle Sung, Aarthi Vijayakumar & David Li
Rebecca Li, Michelle Sung, Aarthi Vijayakumar & David Li
Alma maters: Mounds View High School, MN (Rebecca, Michelle, and Aarthi), Woodbury High School, MN (David)
Current positions: undergraduate students at Yale University (Rebecca & Aarthi), Johns Hopkins (Michelle), and Massachusetts Institute of Technology (David)
Project: To use CRISPR/Cas9 genome editing as a tool to investigate double-strand break repair in microgravity
Launched to space: May 2019
Published in PLOS One in 2021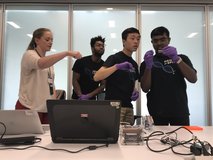 2019 winning team
Finsam Samson & Yujie Wang
Finsam Samson & Yujie Wang
Alma mater: Troy High School, MI
Current positions: undergraduate students at Stanford University (Finsam) and UC Berkeley (Yujie)
Project: To study how spaceflight affects the expression of genes involved in neural function
Launched to space: November 2020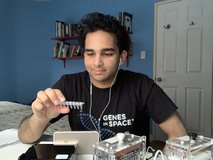 2020 winner
Kristoff Misquitta
Kristoff Misquitta
Alma mater: Stuyvesant High School, NY
Current position: undergraduate student at Massachusetts Institute of Technology
Project: To probe the basis of spaceflight-induced changes in drug metabolism
Launched to space: August 2021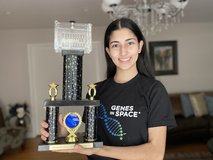 2021 winner
Selin Kocalar
Selin Kocalar
Alma mater: Leigh High School, CA
Current position: undergraduate student at Massachusetts Institute of Technology
Project: To develop a biosensor to test for water contamination aboard spacecraft
Launched to space: July 2022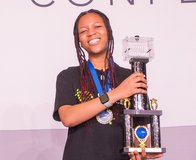 2022 winner
Pristine Onuoha
Pristine Onuoha
Alma Mater: East Chapel Hill High School, NC
Project: To understand the basis for telomere lengthening observed in space travelers
Launched to space: June 2023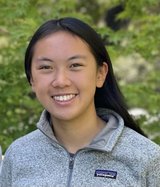 2023 winner
Isabel Jiang
Isabel Jiang
Crystal Springs Uplands School, CA
Project: Detection and Treatment of LINE1 Retrotransposon Activation in Space
Launching to space in 2024