Our story
Genes in SpaceTM started in 2015 as a collaboration between Boeing and miniPCR with the goal of inspiring young minds to solve real-world problems in the biological and physical sciences. Before we knew it, generous partners and sponsors (CASIS, Math for America, New England Biolabs and FedEx) joined us to support, enable, and grow this unique program. 
Since then, we've received hundreds of inspiring proposals. Genes in Space enabled the first DNA amplification experiment in space, designed by high school student Anna-Sophia Boguraev. We celebrate creativity, collaboration, and critical thinking among young innovators by renewing the challenge every year. 
Thank you for joining us in this exciting journey!
The team
Scott Copeland

Co-founder of Genes in Space, Boeing

Kevin Foley

Co-founder of Genes in Space, Boeing

Ezequiel (Zeke) Alvarez Saavedra, Ph.D.

Co-founder of Genes in Space, miniPCR

Sebastian Kraves, Ph.D.

Co-founder of Genes in Space, miniPCR

Emily Gleason, Ph.D.

Director of Educational Initiatives and Engagement
Genes in Space partners
Aviation leaders, biotech innovators, space explorers, and STEM enthusiasts have joined hands to create this challenge.

Boeing, as NASA's prime contractor for the International Space Station (ISS), provides research integration, sustaining operations and maintenance for the utilization of the station.  The ISS, a U.S. National Laboratory, offers a unique, microgravity environment that enables scientific research to benefit mankind. www.boeing.com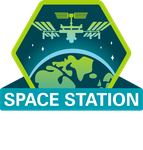 The Center for the Advancement of Science in Space (CASIS) was selected by NASA in July 2011 to maximize use of the International Space Station (ISS) U.S. National Laboratory through 2020. CASIS is dedicated to supporting and accelerating innovations and new discoveries that will enhance the health and wellbeing of people and our planet. www.iss-casis.org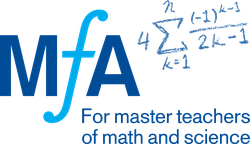 MƒA fellowships bring together outstanding teachers to share knowledge, advance teaching skills, and define excellence itself.  This remarkable community of teachers is changing the landscape of science and mathematics education.  Learn more at MathForAmerica.org

Space-tested miniPCR™ technology powers DNA analysis aboard the International Space Station. miniPCR™ is equally accessible to your lab and classroom.  Learn more about our technology, software, and educational curriculum at www.minipcr.com

Established in the mid 1970's, New England Biolabs®, Inc. (NEB®) is the industry leader in the discovery and production of enzymes for molecular biology applications and now offers the largest selection of recombinant and native enzymes for genomic research. For over 40 years, NEB® has been committed to the advancement of science and science education. For more information on our products and corporate initiatives, please visit www.neb.com
Genes in Space sponsors

Whether building a large or small satellite or engaging in research on the International Space Station, you're the expert in your field. Put your shipping in our capable hands, and spend your valuable time doing what you do best. Our knowledgeable staff, dedicated exclusively to the space industry, will craft a customized solution that completely fits your unique logistics needs. Contact FedEx Space Desk.