GiS Spotlight: Ms. Shubha Sarode, 2017 Constellation Award - Northeast Region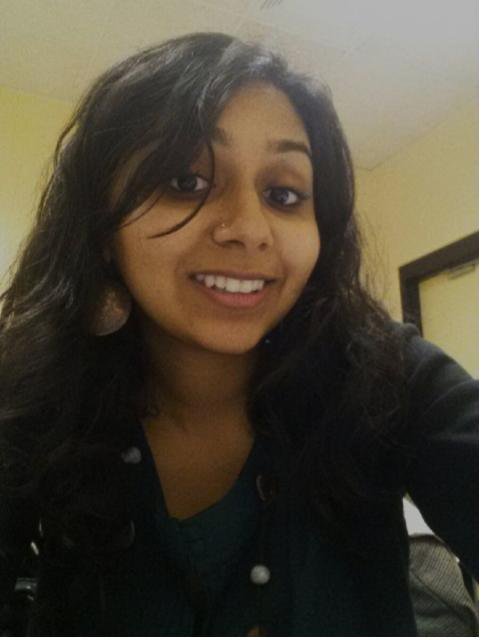 Tell us a little bit about yourself and your school. 
My name is Shubha, my students know me as Ms. Sarode! I have been teaching for 7 years in NYC public schools and I have been at Goldstein High School for the Sciences for the past five years. I teach biology and AP biology but have also taught health, chem lab, and physics lab when they have needed me. We are located in Brooklyn and our school is a diverse community of learners. We serve grades 9-12.
What was it like to use Genes in Space as a classroom activity?

The Genes in Space was a seamless activity to use in my AP biology classroom because we were on the topic of biotechnology when the deadline was due. We had already talked about DNA replication, PCR and restriction enzymes a couple of weeks before I announced the assignment.
My goal was for students to use the guidelines we have used all year in generating an experiment (creating a background, writing a hypothesis, figuring out a method, writing a procedure). The Genes in Space website was helpful for students because they looked at past experiments to get an idea on what was expected of them.
Challenges were not having enough time to provide feedback to students - many students struggled with refining their questions (they were too broad at times) while others struggled with figuring out a specific method (sometimes they struggled with how linking the results from their method would answer their question).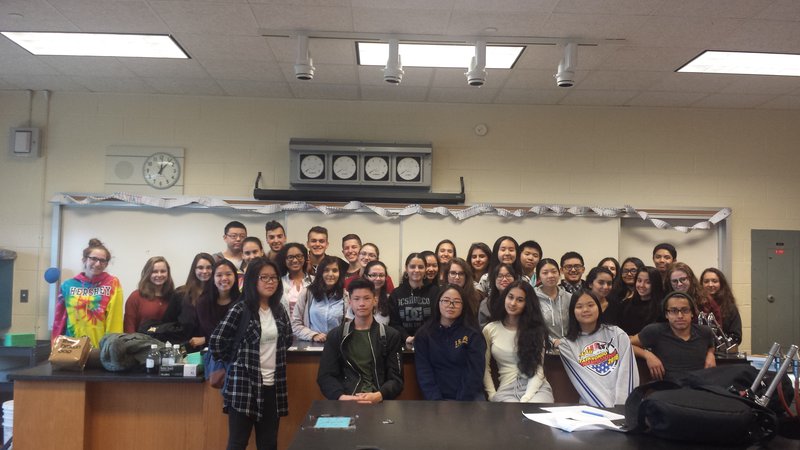 Ms. Sarode's Students
What did your students gain by participating in Genes in Space?

This was a way to apply their scientific experimentation skills to a real life event. They are also very excited about the miniPCR machine! They loved using pipettes and doing gel electrophoresis and when I taught PCR they asked if we would do a lab on it and I said no because PCR machines are very expensive so it is great that I can now incorporate a PCR into my AP biology lab curriculum. Students were very creative with the questions they wanted to solve so it was an opportunity for them to think outside the box.
Do you have any advice for teachers thinking about using Genes in Space in their classrooms?

I think Genes in Space is a great tool to use in a research or AP biology class. I'd say start small - my first year I made the competition optional but after I learned about the competition and the AP curriculum I decided to incorporate into my classroom. Also I suggest to have students work in groups and to ask another teacher in the school if they would be willing to also provide feedback to students so you don't have to do it alone.
---
Congratulations to Ms. Sarode and her incredible students from the Genes in Space team!