GiS Spotlight: Honorable Mention Vivian Yee
Genes in Space awards Honorable Mentions to ten outstanding proposals remarkable for their creativity and scientific rigor. Today, we're celebrating 2020 Honorable Mention recipient Vivian Yee (16) from International Academy in Bloomfield Township, Michigan. A past Genes in Space Finalist, Vivian shares insider tips for crafting an impactful submission.
---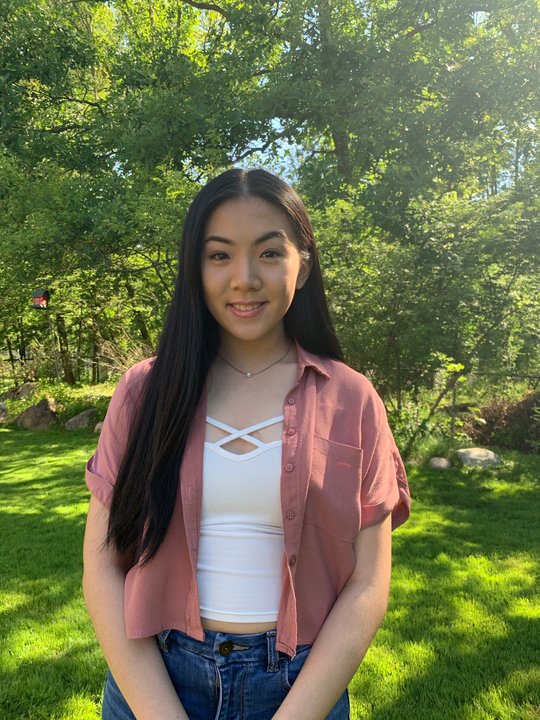 What was the focus of your experiment? Space has been reported to age an astronaut's vascular tissue by 20-30 years. My proposal seeks to understand the genetic basis of premature vascular aging, and to identify potential mechanisms that may expedite the hardening of the vascular walls.
Why did you choose to participate in Genes in Space? Genes in Space is a great opportunity for students to get involved with innovative research that benefits humanity. It is very exciting that the ideas being proposed may potentially become a reality. As a Genes in Space alum, my experiences from last year left a lasting impact on me and I have continued to follow developments in space science. As such, I decided to submit another proposal this year.
How did you choose your topic? I knew that I wanted to explore an issue that is pertinent to astronaut health not only during space travel but after their return to earth. I came across the concept of premature vascular aging and was shocked by the extent of vascular damage astronauts experience. What made this topic even more attractive to me was that certain common risk factors of arteriosclerosis such as high blood pressure and high cholesterol are not observed in space. Then, what could the causes be? What influenced the arteriosclerosis to such an astonishing extent in the space environment? And how can we fix it? 
How did participating as a Finalist last year influence your submission this year? I was motivated to submit a proposal this year because of all that I learned as a Finalist last year. At the [2019 Genes in Space Finals at the] ISS Research & Development Conference, I was intrigued by the various topics being explored by outer space researchers and continued to follow advancements in space biology afterward. In addition, the knowledge that I gained as I refined my initial proposal last year helped me craft my proposal more efficiently this year.
Do you have any advice for future Genes in Space contestants? My advice to future Genes in Space contestants would be to be as inquisitive as possible. Throughout the process, my proposal went through various changes due to new information I found and new ideas that I had. I made sure that even though my proposal seemed "finished" that I kept exploring. It is through being curious that you are able to craft an eye-catching proposal.