GiS Spotlight: 2019 Finalist Abinand Parthasarathy
Later this month at the ISS Research & Development Conference in Atlanta, GA, the 5 Genes in Space Finalists will present their proposals to a panel of judges for a chance to launch their experiment to the ISS. Today, we're introducing you to Abinand Parthasarathy (16), a Genes in Space Finalist and student at Clear Lake High School in Houston, Texas. Abi joined us to share how living near "Space City" piqued his interest in Genes in Space and to describe his entry into space virology.
---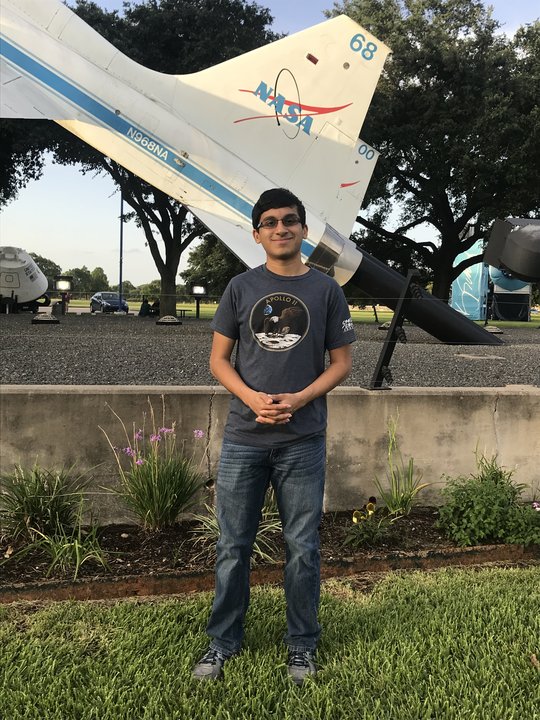 Finalist Abinand Parthasarathy
What inspired you to apply to Genes in Space? Throughout high school, the AP science classes I have taken have helped me develop an interest for scientific research and investigation. My AP Biology teacher, Dr. Borrmann, mentioned this competition in class and I was hooked. As I live close to Space Center Houston, I have been inspired by the groundbreaking science and research that happens near me every day. Events at NASA, such as [NASA chief scientist] Dr. James Green's talk as part of Space Center Houston's Thought Leader series, helped me brainstorm ideas for my proposal. With Genes in Space, I could apply my interests in biology and space towards a topic that could benefit modern science!
How did you first become interested in science and space? Even as a child, I have always wondered about the world around me. Throughout middle and high school, this passion has only deepened. From atoms to ecology, I am fascinated by the interconnectedness of science! Although I have not studied much about space in my classes, I was always intrigued by the allure and mystery of the world beyond us. Genes in Space has helped me hone these interests into a specific topic that I can explore to a greater depth. It is exciting to move away from my textbook and look into a topic that might expand our knowledge of science!
Tell us a little bit about your topic. How and why did you choose your topic? I am investigating reassortment of genetic material in the Influenza A virus in space. Reassortment is a process by which two different segmented viruses exchange genes to create a novel virus. For example, the flu from a bird, pig, and human can exchange RNA segments to create a new (and dangerous) pandemic strain. I've always wanted to study viruses because I used to get sick so often! Viruses like the flu affect us every year; learning how to control and limit virus evolution could have far-reaching benefits. Researching viruses in such a unique environment seemed very interesting!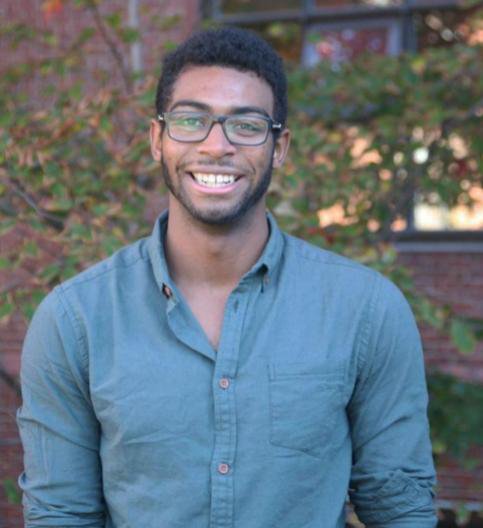 Abinand's mentor, Harvard scientist Matt Smith
Tell us a little bit about what you have been working on since the Genes in Space Finalist announcement. What has it been like to work with your mentor? Since I was chosen as a Finalist, I have been combing through dozens of research papers looking for the safest way to perform my experiment. Ensuring the safety of all the astronauts on the ISS is my utmost priority. Also, I am working to make my presentation as clear as possible to my audience. Connecting with your listeners is very important for any presentation!
My mentor Matt has been so helpful throughout my research process. He has exposed me to many different lab techniques and research methods that are useful for my experiment. Whenever I feel like I'm stuck, a conversation with Matt gives me fresh ideas to explore! I couldn't have asked for a better mentor!
What have you gained by participating in Genes in Space? The biggest thing that I have gained from Genes in Space is confidence. Before I entered this contest, researching biology seemed daunting and unapproachable. I didn't believe that I, as a high schooler, could even understand what researchers were working on. Genes in Space has shown me that you don't need college degrees to delve into your area of interest. Anyone with a passion can contribute to science! 
Academically, I have learned how to read complex research papers and structure a compelling presentation that connects with audiences. Through Genes in Space, I have learned a lot about PCR, DNA sequencing, virus evolution, and the pressures of microgravity. I now know that I want to pursue a career in biology!
Do you have any advice for future Genes in Space contestants? It is important to research thoroughly before you finalize your topic. If you don't know where to start, first think of a general aspect of biology that interests you. Look deeper into that topic and be more specific. Finally, find an idea in that topic that connects to problems in space. For example, I decided that I wanted to learn more about viruses. I went through my biology textbook and narrowed my search to RNA viruses that affect humans, like the flu. Eventually, the process of reassortment stood out to me as unique and interesting! Alternatively, you could start with a problem that astronauts experience and find biological concepts that may lead to a solution. Either way, narrow down your search and be flexible.
When writing your proposal, focus more on major content ideas and less on smaller aspects of the proposal such as word count. Be clear on what impact your proposal can have. Your job is to convince your audience why your experiment can advance the field of space biology! Look through all the resources on the Genes in Space website (sample proposals, blog posts, concept videos, etc.) to help develop your proposal. 
Most importantly, enjoy researching! Whether you are selected or not, you can still learn a lot about your topic and space biology!
---