GiS Spotlight: 2018 Finalists Farhan Zaman and Andrew Chow
Farhan Zaman and Andrew Chow are rising seniors at Bronx High School of Science and 2018 Genes in Space Finalists. They are currently preparing to travel to the International Space Station Research and Development Conference to present their proposal to the Genes in Space judges. Here Andrew shares a bit about how he got involved in Genes in Space and what they've been up to this summer. 
---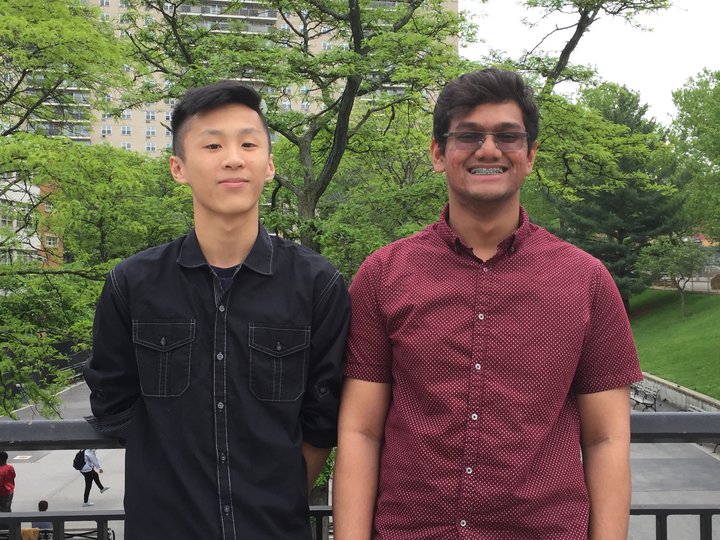 What inspired you to apply to Genes in Space?
Initially, we were informed about the competition by our teacher. We were intrigued about the mysteries of space and decided that it would be interesting to enter the competition in hopes of contributing some information that could improve humanity's knowledge of organisms in space.
How did you first become interested in science and space?
I became interested in science and space after taking AP Bio in Bronx Science. The fact that organisms are so complex and are the foundation of our world, make me interested in learning more about it.
Tell us a little bit about your topic. How and why did you choose your topic?
Our topic goes in depth on how root hairs of plants will grow in space by looking at specific root hair genes.
Tell us a little bit about what you have been working on since the Genes in Space Finalist announcement. What has it been like to work with your mentor?
After the Space Finalist announcement Farhan, our mentor Guy, and me held Skype calls in order to develop our experiment and prepare for the presentation. It has been new and inspiring to work with someone who is so knowledgeable on biology.
---