Genes in Space Awards - part 2
The 2018 US Genes in Space contest received 559 submissions from nearly 1200 students in grades 7 to 12 from across the US – a new record for Genes in Space!  We are as excited by the enthusiastic participation in this year's contest as we are impressed by the creativity, knowledge, and enthusiasm for space DNA science displayed in the proposals. 
Today we announce 10 Honorable Mentions and the 2018 Finalist Teams. The 5 Junior Scientist Awards and 5 Constellation Awards were announced last week.
Each of the winning teams will receive a miniPCR DNA Discovery System™ for their educational institution, enabling them to share their passion for DNA science with their entire classroom.  This complete biotechnology toolkit includes the same DNA technology that is now in use aboard the International Space Station.
---
Honorable Mentions 
Ten Honorable Mentions are presented to teams whose proposals display remarkable scientific rigor and creativity.
Camille O. Porter from Mercer Middle School, Aldie, VA.

Joseph Berlove (16) from Maimonides School, Brookline, MA.

Sasha Boguraev (16) from Fox Lane High School, Bedford, NY.

Claire Jin (15) from State College Area High School, State College, PA.

Kristoff Misquitta (15) from Stuyvesant High School, New York, NY.

Rose Swan (15) and Rachel Baron (16) from Bergen County Academies, Hackensack, NJ.

Abel Fetahi (16) and Su Min Yoon (16) from The School for the Gifted and Talented, Dallas, TX.

Eshaan Kansagara (15) and Shiva Kansagara (13) from Canyon Crest Academy, San Diego, CA.

Asha Karmen-Chan (16), Albert Jurkowski (17), and Jasmin Hyman (17) from Institute for Collaborative Education, New York, NY.

Alice Muravin (16) from Hillcrest Homeschool Academy, Brooklyn, NY.
---
2018 Finalists 
The Finalist teams will be mentored by scientists at Harvard University and MIT. The teams will present their proposals to a panel of scientists and educators at the 2018 ISS Research and Development Conference in San Francisco, California, July 23-26. The winning team will be announced at the conclusion of the conference. They will later work with their mentors to prepare their experiments for space, and  be invited to see their experiment launch to the International Space Station.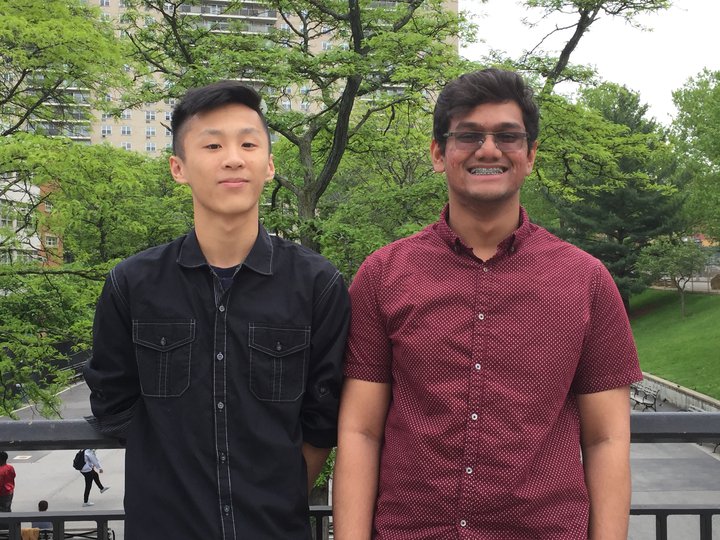 Farhan Zaman (17) and Andrew Chow (17) from Bronx High School of Science in New York, NY. 
Topic: Root hair development in plants in microgravity.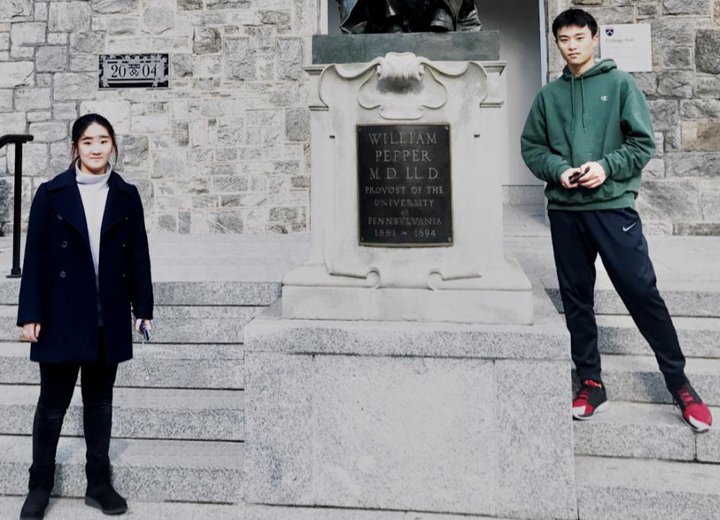 Kevin Lin (16) from Lick Wilmerding High School, San Francisco, CA and Jenny Yang Jin (17) from Tatnall High School in Wilmington, DE.
Topic: Gum health and bacterial plaque composition in space.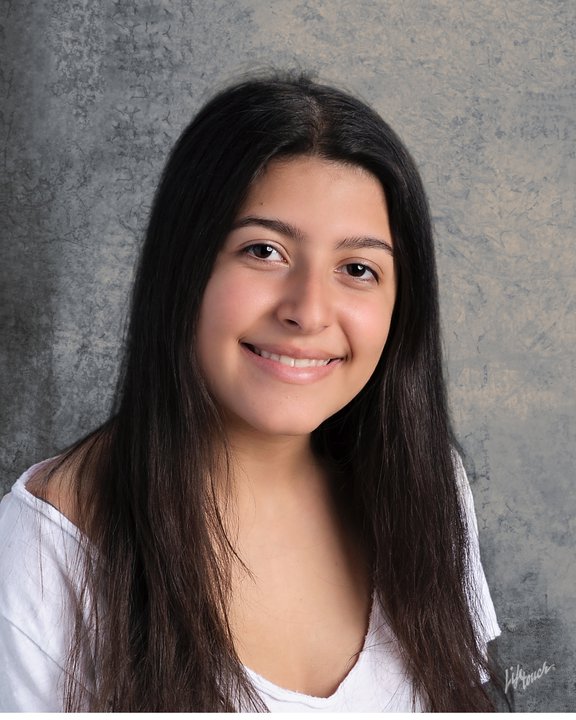 Kaylie Hausknecht (16) from Lynbrook High School, Lynbrook, NY. 
Topic: Engineering Cyanobacterium to terraform Mars.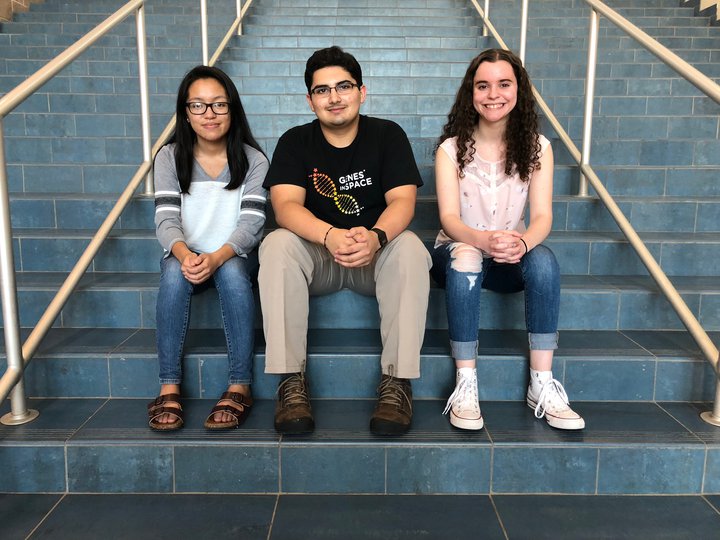 Joseph Garza (16), Krishan Ubongen (17), and Addison Correll (17) from Roosevelt High School, San Antonio, TX. 
Topic: Growth and virulence of the bacterium Pseudomonas aeruginosa in space.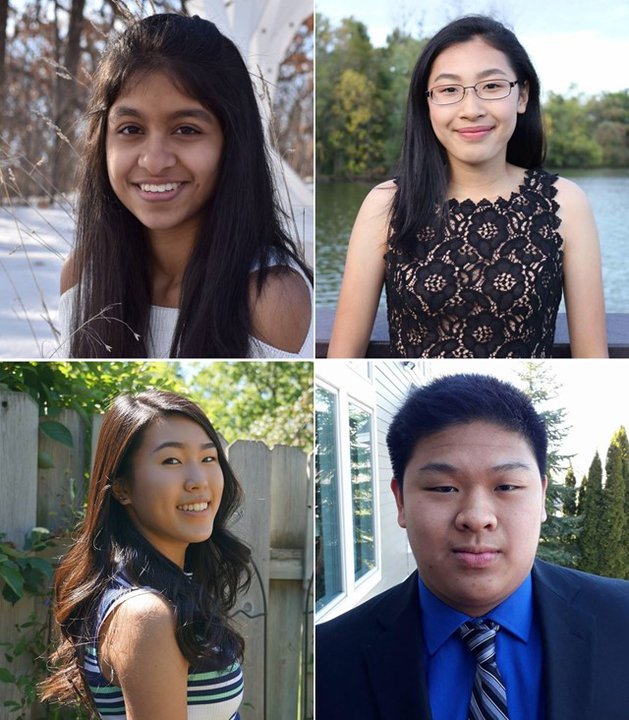 David Li (17) from Woodbury High School, Woodbury, MN and Michelle Sung (16), Aarthi Vijayakumar (16), and Rebecca Li (16) from Mounds View High School, Arden Hills, MN.
Topic: CRISPR/Cas9 genome editing as a tool to investigate double-strand break repair in microgravity.
---
Congratulations to all Genes in Space Awardees from the Genes in Space Team!