Genes in Space workshop at Math For America in New York City
A group of MƒA Master Teachers participated in a Genes in Space workshop at Math for America's headquarters in New York City on January 26th, 2017. This workshop was made possible by support from miniPCR, MfA, and Boeing. The workshop aimed to introduce teachers to the contest and why it is an exciting and engaging activity that gets students interested in DNA and space biology.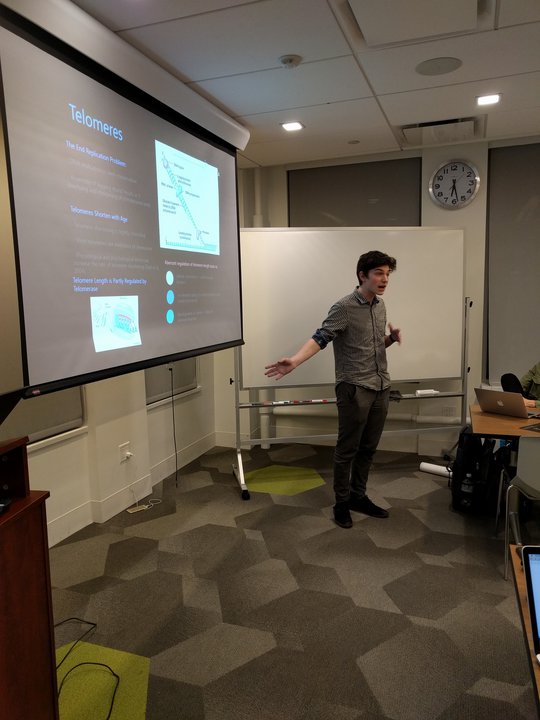 Sebastian Kraves, PhD, co-founder of miniPCR kicked off the workshop with an introduction to PCR and how teaching this technique can help reinforce key concepts in genetics. Emily Gleason, PhD, also of miniPCR then followed up by introducing the Genes in Space contest. Genes in Space 2016 winner, Julian Rubinfien, shared the story of how he came up with his experiment and his experiences with the competition. 
The teachers then broke into groups to brainstorm their own space DNA experiments and shared them with the group.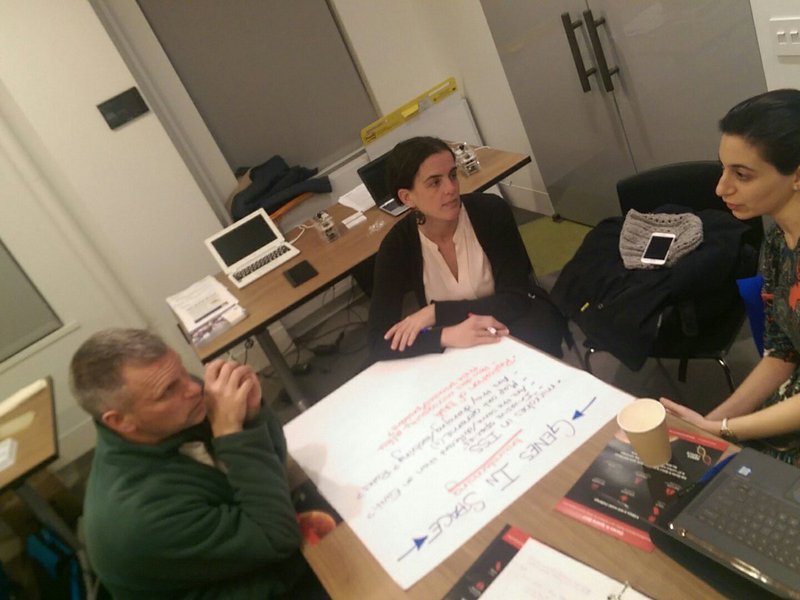 Finally Sebastian and Zeke Alvarez Saavedra, PhD, co-founder of miniPCR gave the teachers an opportunity to explore the miniPCRTM and bluegelTM machines. It was a great evening and the miniPCR team was grateful for the opportunity to share ideas with MƒA Master Teachers. 
Check out some more pictures from this event: 

Teachers -
download
a Genes in Space classroom activity guide. 
If you have a great idea for a Genes in Space classroom activity or workshop please contact Emily Gleason (genesinspace@minipcr.com).