Announcing the John Hatch Memorial Prize in Mentorship
Genes in Space is pleased to announce the creation of the John Hatch Memorial Prize in Mentorship. John Hatch was a Harvard graduate student and longstanding Genes in Space mentor who passed away unexpectedly last year.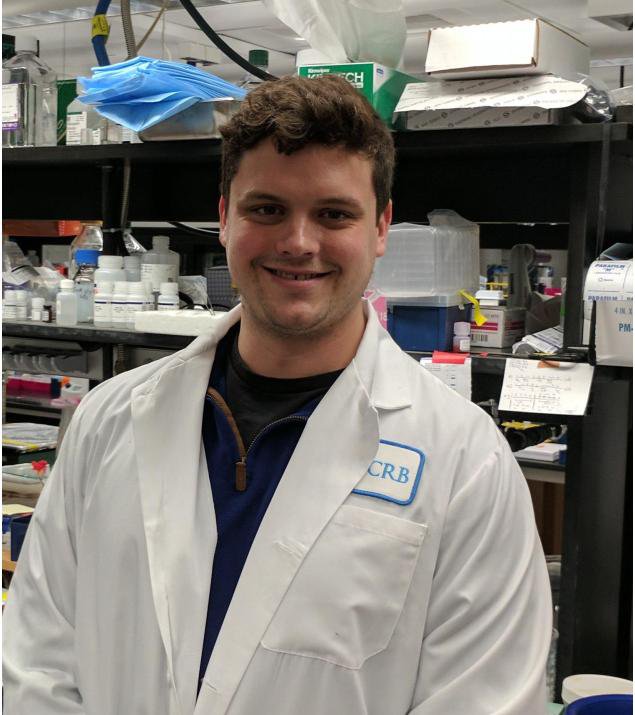 John Hatch
The Hatch Prize honors mentors who, like John, demonstrate a deep commitment to mentorship. We are proud to present the first Hatch Memorial Prize to MIT graduate student Holly Christensen. Holly has been a dedicated member of the Genes in Space team since 2015. 
As our first Hatch Prize recipient, Holly will receive a monetary award as well as the honor of judging the Genes in Space Finals at the ISS Research & Development Conference.
Holly shares all that this award means to her in a reflection below.
---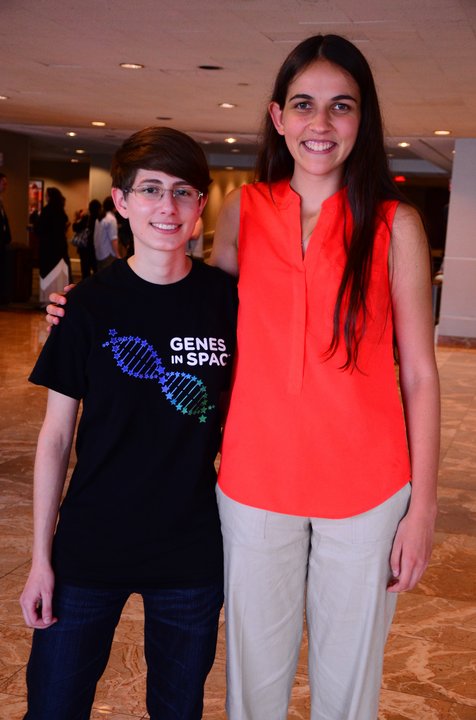 Holly, left, with her first mentee, Anna-Sophia Boguraev
So much of what makes a scientist successful cannot be learned in a classroom. Instead, we learn those skills from mentors, who guide us on the rollercoaster that is science.
I was motivated to become a mentor from my undergraduate research experience in Frédéric Chédin's lab at UC Davis. When I became a graduate student, I knew that I wanted to support others as Frédéric supported me, and I jumped at the chance to become a Genes in Space mentor. It was one the best decisions I have ever made!
As a mentee, I thought I was the lucky recipient of advice and attention, but I've realized that being a mentor is its own reward. The finalists I've worked with through Genes in Space are not only great students, but also passionate people. I have passed onto them the skills that I learned from my own mentors. Anna-Sophia Boguraev, my first mentee, won her competition and showed for the first time that PCR can be done in space! I have watched her encourage others to follow their dreams, something I hope I was able to do for her.
I also share strong bonds with the other mentors. Genes in Space inspires loyalty in its mentors, who are a key part of making the competition the best it can be. We understand the responsibility of mentoring and the importance of all finalists having a positive experience.
One mentor who exemplified the Genes in Space ethos was John Hatch, who sadly passed away last year. John brought out the best in people. He found new ways to prepare his mentees for the competition scientifically, socially, and emotionally. Once John was your mentor, you were stuck with him! He kept in touch with all his mentees and continued to support them. While it is devastating that John is not with us, a piece of him lives on inside everyone who knew him.
John was not only a phenomenal mentor, but a generous and encouraging friend. While my mentee was presenting at one competition, he leaned over to me and whispered, "That is a really clever experiment." Knowing that he understood what my mentee and I were trying to accomplish gave me a great sense of validation.
Good mentors provide advice, but great mentors like John support their students in every facet of their life. I have worked alongside many incredible Genes in Space mentors, all of whom are worthy of this award, and knowing that I am deeply honored to receive this award. 
- Holly Christensen
---
Meet Holly on Facebook Live! Holly will be hosting a Genes in Space Chat on Wednesday, March 25th at 8pm Eastern Time.