Remembering mentor John Hatch
We lost an irreplaceable member of the Genes in Space family last week when mentor and Harvard University graduate student John Hatch passed away unexpectedly at his home in Cambridge, MA. Since John joined the Genes in Space community in 2017, he mentored 3 Finalist teams, one of whom he continued to support after they won the contest and launched their science to the ISS.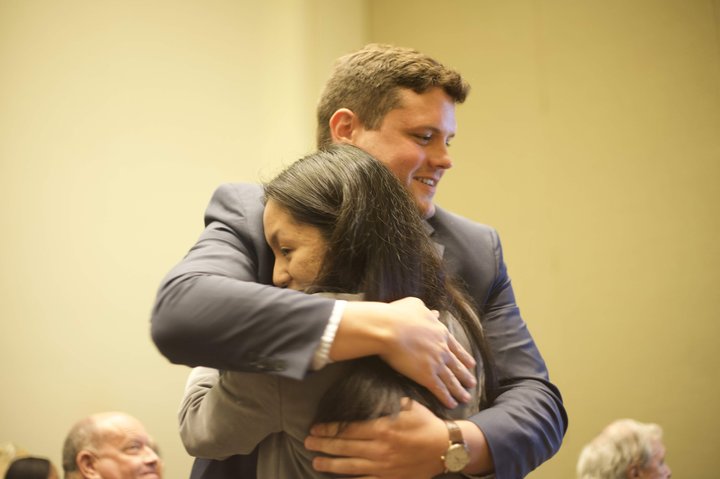 John Hatch with 2018 mentee Krishan Ubongen
John embodied the spirit of mentorship that is such a critical part of Genes in Space. While there is no expectation that mentors maintain their relationships with their mentees after the competition ends, John made it a point to remain involved in all his students' lives well beyond the end of the competition. One of his mentees, Sophia Chen, who won Genes in Space 2017, describes John's impact on her life and shares a remembrance below.
---
I had the tremendous privilege of being John's mentee in 2017. Since then, he has continued to be not only an incredibly supportive, caring, and inspirational mentor, but also a great friend and role model who I will always look up to. He has impacted so many lives, and he has certainly changed mine.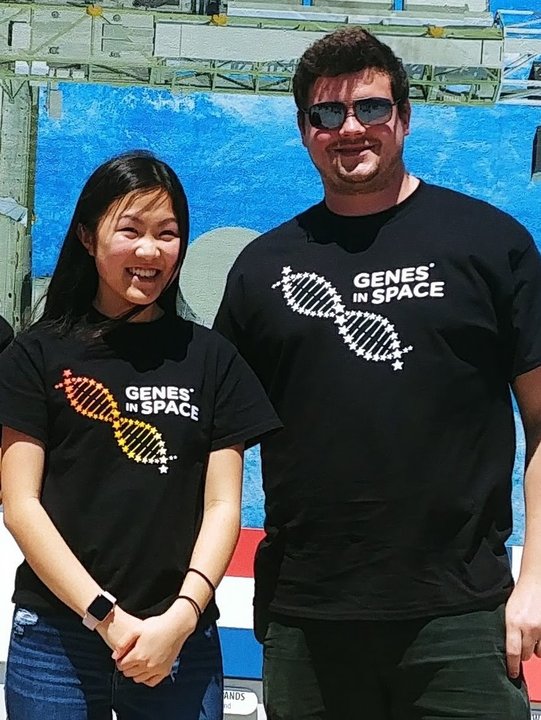 Sophia and John at the Genes in Space-5 rocket launch
John was exceptionally kind and generous. He was my biggest cheerleader throughout all of Genes in Space, spending many long Skype sessions with me planning our experiment and offering encouragement that gave me confidence in myself as an aspiring scientist. He was always there cheering me on during my poster presentations and talks. 
When I visited Cambridge for space biology camp, John took time out of his busy day to give me a tour of his lab, show me what real scientific research is like, and introduce me to his work. This was such an eye-opening and motivating experience. He really inspired me to pursue my dream of being a scientist and is the best mentor I could have asked for.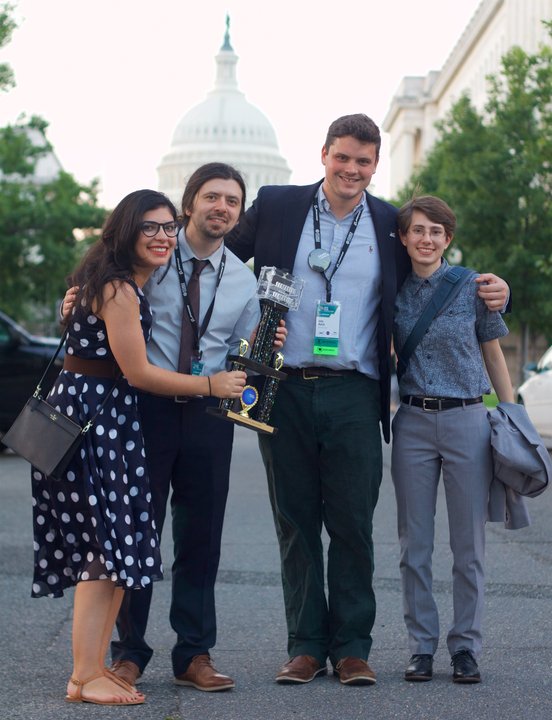 John and his fellow mentors at the 2017 ISS Research & Development Conference
John worked so hard to make it possible for my experiment to go to the ISS. Getting to watch the launch at Cape Canaveral with him and the Genes in Space team was one of the greatest experiences of my life. It could not have happened without him.
Even after Genes in Space, John went out of his way to support me, giving me invaluable advice and advocating for me as I sought other opportunities in science. 
I will forever be so grateful for all that he did for me, and will cherish the experiences I was able to share with him. I am incredibly lucky to have known him and will miss him most dearly.
Rest in peace, John.
-Sophia Chen
---