GiS Spotlight: Ms. Briana Brown, 2017 Constellation Award - Southwest Region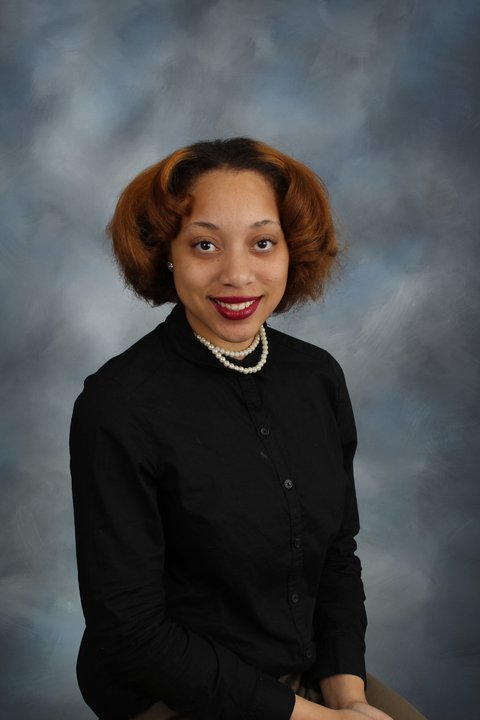 Tell us a little bit about yourself and your school. 
My name is Ms. Briana Brown and I am a first year teacher at Baylor College of Medicine Academy at Ryan Middle School . We are located in the Third Ward area of Houston, Texas. Our community is very diverse, our school is Title I and open-enrollment, giving students across the Houston area the opportunity to engage in a phenomenal health science, magnet, and middle school experience.  I have the privilege of teaching both 6th grade Neuroscience and 8th grade Biotechnology/ Bioengineering.
What was it like to use Genes in Space as a classroom activity?
PCR and other techniques used to analyze DNA is a topic covered in Biotechnology, so Genes in Space worked perfectly with our curriculum. The Genes in Space website and other published articles from NASA helped students try to navigate through topics that have already been investigated and create topics to investigate. 
The biggest challenge we faced was helping students pick just one topic or narrowing down their ideas. Finding topics that were realistic to achieve and guiding students in a direction that would produce results was difficult because so many students had great ideas. 
The goal was more so to have students learn through inquiry and to allow students to conduct research. Completing the Genes in Space application providing a learning opportunity that fairly blended student creativity and practical scientific concepts.
What did your students gain by participating in Genes in Space?
Many of my students were allowed to engage in abstract, but applicable science brainstorming. PCR and space are terms and concepts that students may hear but this project allowed them to mix their personal interest with goals and interest of scientist. So many students had "ah-ha" moments that facilitated a heightened interest in science and technology. This project allowed them to feel like contributors to scientific advancements and ultimately gave them moral satisfaction for working to complete a task by such a well-recognized and well-respected organization. 
Do you have any advice for teachers thinking about using Genes in Space in their classrooms?

The biggest piece of advice I have for other teachers is to have students begin brainstorming and conducting their research as early as possible. If you introduce the project early and let students begin their own independent research on the project, it will allow them to produce high quality work! 
---
Congratulations to Ms. Brown and her incredible students from the Genes in Space team!