Lab in a Box End of Semester Report
At the beginning of the Fall 2017 semester, Genes in Space announced a new resource - miniPCR™ Lab in a Box. This loaner program allows teachers to bring hands-on DNA science and thousands of dollars in cutting-edge biotechnology equipment and reagents into their classroom for 2 weeks at no cost (only a small shipping fee applies). 
Educators jumped at the opportunity and soon we were shipping out our first loan. Thanks to support from the Genes in Space partners and sponsors and to the incredible educators who have participated, the Lab in a Box program is off to an amazing start. Below is a brief summary of this semester's Lab in a Box activities and what's planned for the rest of the 2017-2018 school year.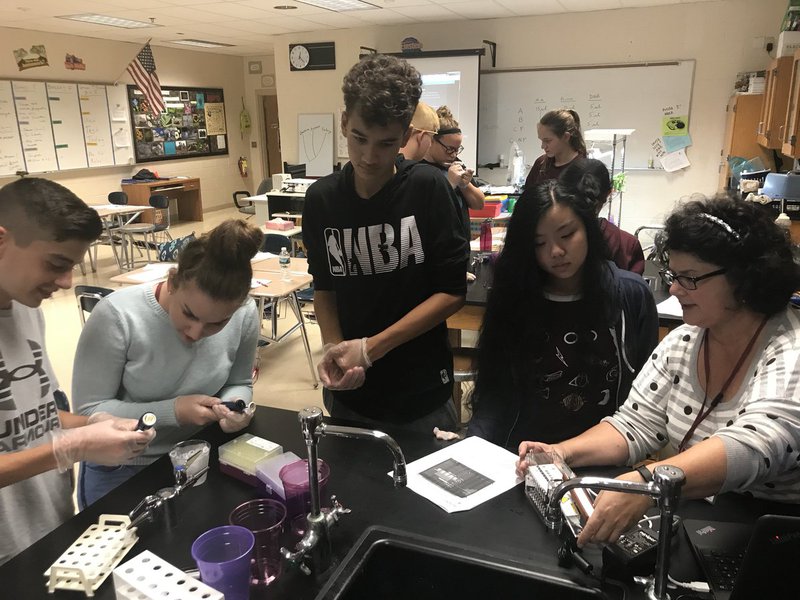 Lab in a Box educator, MaryAnn DeMaria helps her 9th grade students setup the miniPCR thermocycler.
Loan Requests 
Through the Lab in a Box loan request form we received dozens of requests from 17 different states, and we plan to fulfill loan requests serving a total of more than 1,500 students. Where we could not fulfill requests this Lab in a Box cycle, educators have been placed on a waiting list and will receive priority during the 2018-2019 school year.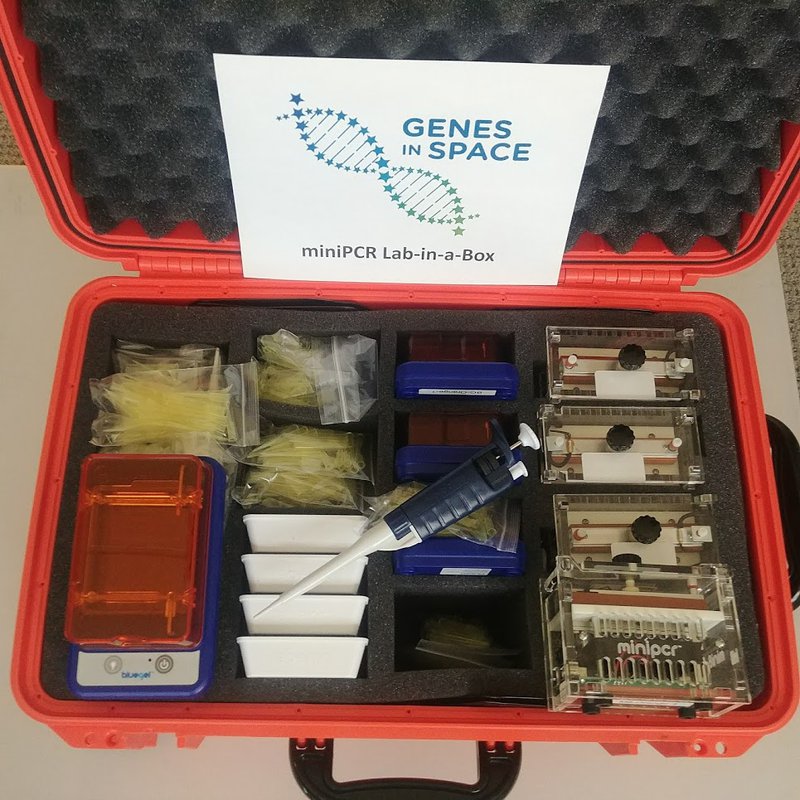 A case full of DNA science!
Fall 2017 Loans: Off to a great start!
During the fall 2017 semester we made 8 loans to schools in Massachusetts, North Carolina, Texas, Idaho, Washington, and Florida. Over 400 students have participated so far! Participating students ranged from 7th graders getting their first exposure to molecular biology, to advanced high school students studying biotechnology, and everything in between. 
Here's a highlight of educators and schools that participated and were featured on our blog or external media:  
Ms. Allsbrook's Introduction to Biotechnology class at Polk County High School in Columbus, North Carolina - also check out local news coverage in the Tyron Daily Bulletin. 

Ms. Pomeroy's 8th grade science class at Saint's Academy in Beverly, Massachusetts. 

Ms. DeMaria's 9th grade biology students at Millbury High School in Massachusetts. 
We thank them and the many other teachers who spearheaded Lab in a Box and are bringing hands-on space biology into their middle and high school classrooms.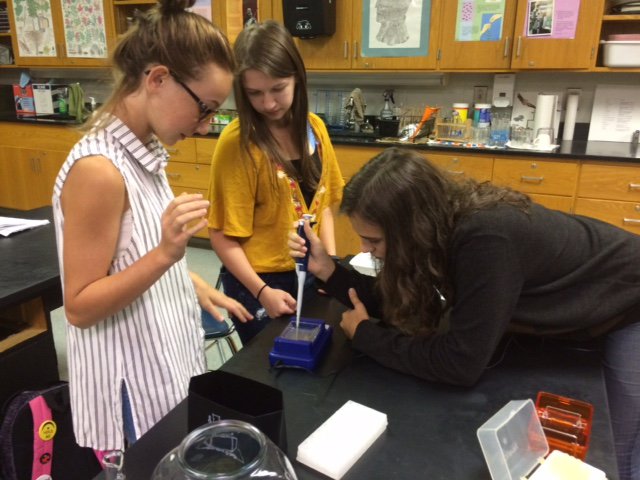 Students at Polk County High School in North Carolina prepare to load their samples on the blueGel electrophoresis system.
Spring 2018 Plans: Biotechnology for 1,100 new students 
Starting in January, Lab in a Box will be BUSY! Classrooms in Texas, Georgia, Wisconsin, Pennsylvania, New Jersey, Alabama, Idaho, Florida, Kansas, California and even Alaska will receive loans. We expect to make 18 biotechnology equipment loans before the end of June and engage over 1100 students! Lab in a Box is ready to travel and we're excited to share these DNA science adventures.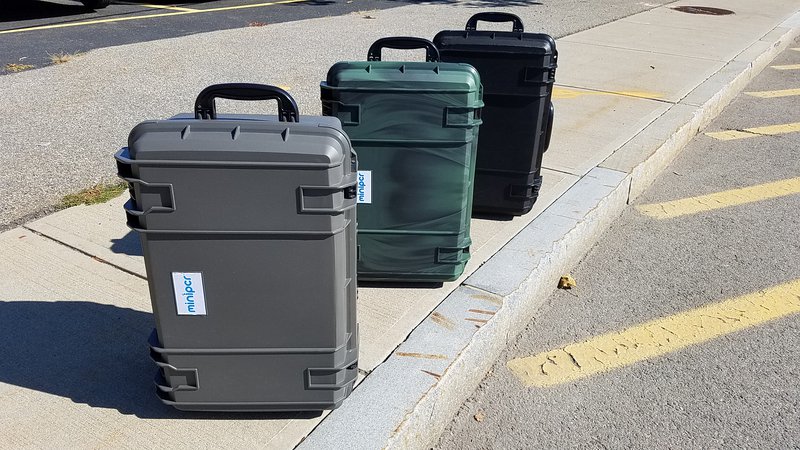 Interested in Lab in a Box 2018/19?
We hope to continue to offer new Lab in a Box loans, along with all the training, instructional videos, and support you need to bring an amazing Genes in Space hands on lesson to your students. 
If you're an educator in a USA middle or high school classroom and are interested in being added to our wait list, please click the link below. Wait listed educators will be given an opportunity to request a loan ahead of the general 2018/2018 cycle announcement. 

Please add me to the 2018/19 Lab in a Box wait list
---