First Lab in a Box has shipped!
miniPCRTM Lab in a Box - a new resource from Genes in Space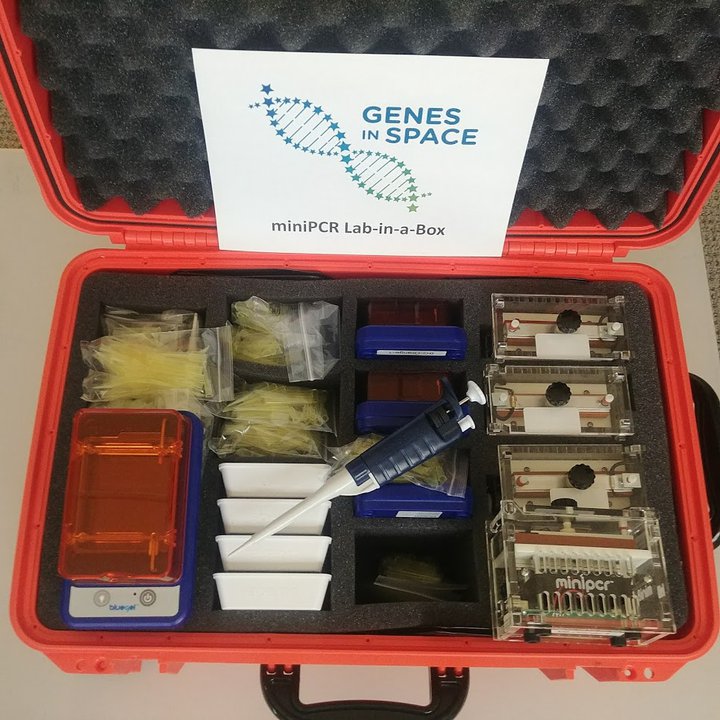 Last month Genes in Space announced a new resource, miniPCRTM Lab in a Box a free equipment loan program for US educators. Today the first kit is being shipped and soon students across the country will get their hands on the same equipment being used on the International Space Station. 
Bon voyage Lab in a Box! 
This program is made possible by the generous contributions of Genes in Space partners and sponsors. 
The miniPCRTM Lab in a Box program allows educators to request a 2 week loan of a miniPCRTM equipment kit to teach DNA analysis in their classroom.  The kit will include:
More information can be found here. The request form is currently closed, but will re-open on November 1st for loan requests starting April 1st or later.