GiS Spotlight: Junior Scientist Award winner Adam Chawdhury
The Junior Scientist Award recognizes the top five outstanding proposals by middle school teams. 2018 award winner Adam Chawdhury attends Dewitt Perry Middle School and worked on his project with mentor Mandy Dark at The Shoulders of Giants, Inc. in Dallas, Texas. In this post, Adam tells us about his Genes in Space journey.
---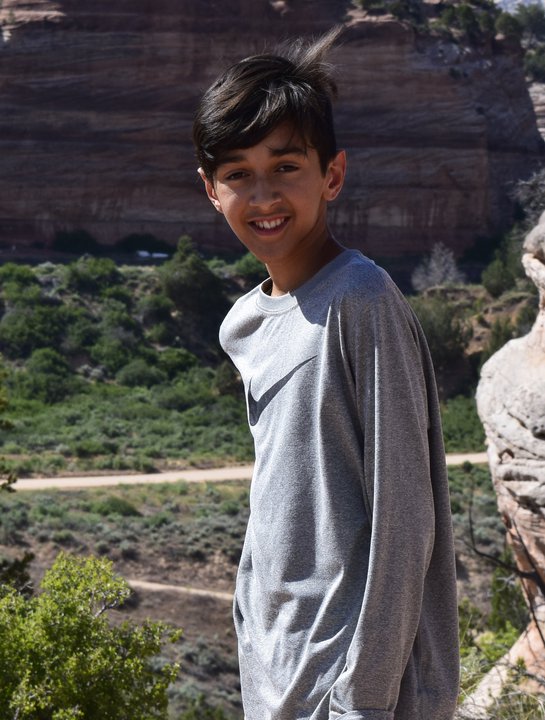 Briefly explain your experiment:
My project was determining whether the physical and mental stressors of space could affect the reactivation of a latent virus, such as the reactivation of Varicella Zoster virus (more commonly known as shingles).
Why did you choose to participate in Genes in Space? 
I've always been interested in space, and working at NASA has always been a dream of mine so this was a perfect project for me to take on. Plus, prior to this project I'd never had much experience in the biomedical field, so I decided that doing this project would provide me with new and valuable knowledge.
How did you choose your topic? 
I started by researching any ideas that popped into my head. First, my ideas were mainly centered around physical changes of an astronaut's body in space, like whether gravity would affect an astronaut's bone structure. However, as I researched more and more I began to wonder about the biological effects of space. I began researching potential viruses and bacteria that could affect astronauts in space, and came upon the idea of reactivation of a previously latent virus - the best and most widespread latent virus, would, of course be Varicella Zoster virus (shingles). 
What did you gain by participating in Genes in Space? 
I think I gained a lot of valuable knowledge in the fields of biology and space, and this also taught me how to properly research a science paper. Before this project, I'd never really written a true science paper or thesis, excluding the few essays I had to write for school. I never knew how to cite sources, find research papers, or even research efficiently! This project taught me how to do all of these things, and I feel that the knowledge I gained through this project will be invaluable to me throughout high school and beyond.
Do you have any advice for future Genes in Space contestants? 
My advice would be to keep researching, and stay persistent. It will always be hard starting off, because you won't know anything about the subject - but don't give up! Start out by learning the basics, like the effects of space on the human body, and then start to delve into more complicated subjects, like how DNA changes in space. From there, you should start getting more and more specific with your research until you're able to find the perfect topic for your proposal!
---