GiS Spotlight: 2019 Finalists Finsam Samson & Yujie Wang
Later this month at the ISS Research & Development Conference, the 5 Genes in Space Finalist teams will present their ideas to the panel of scientists, educators, and engineers that will select a winner. 
Today, we're introducing one such team ⁠— meet Finsam Samson (18) and Yujie Wang (18). Or maybe in Finsam's case, this is more of a re-introduction. Finsam competed as a solo finalist back in 2016 and is returning to the competition with Yujie, his classmate at Troy High School in Troy, Michigan. Here, the team shares a bit about their path to the finals and the work they've done to turn their idea into a launch-worthy proposal.
---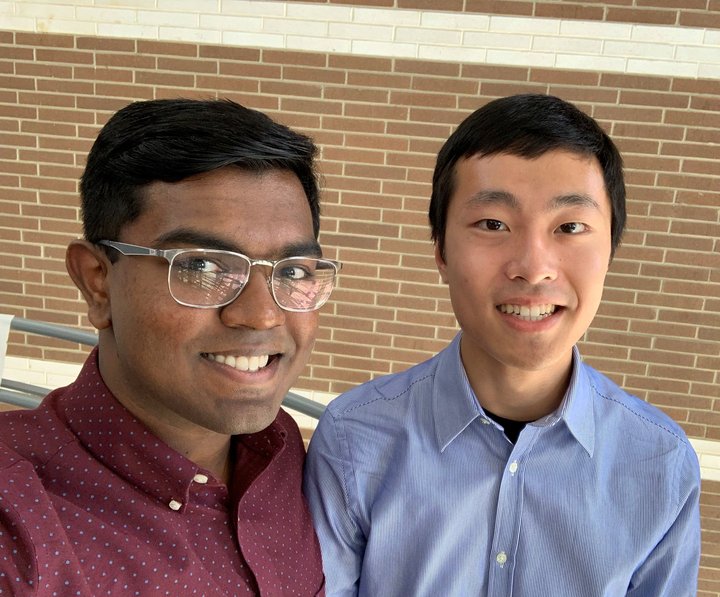 Finalists Finsam Samson & Yujie Wang
What inspired you to apply to Genes in Space? Genes in Space is both an opportunity to explore research as a future career objective and a way to familiarize ourselves with the scientific process ⁠— understanding the mechanisms impacting the world through reading and experimentation. Both of us have completed volunteer work in labs, and we have also enjoyed creating our own experiments. The idea of designing an experiment for the spaceflight environment, however, is completely novel and very exciting, so we applied for Genes in Space.
How did you first become interested in science and space? We have had a variety of influences that have sparked our interest in science and space. When he was young, Yujie was an avid reader of popular science articles. He appreciates his teachers and the role they had in answering all of his many questions, invigorating his love of science. Finsam remembers being fascinated by the science behind popular toys at the Museum of Play when he was young and has since enjoyed immersing himself in scientific endeavors.
Tell us a little bit about your topic. How and why did you choose your topic? We are aiming to gain further understanding of the impact of spaceflight on neurological function and other related consequences. We read related literature, including the recently published Twin Study, and thought that gaining insight into the molecular biology mechanisms would be a worthwhile investigation.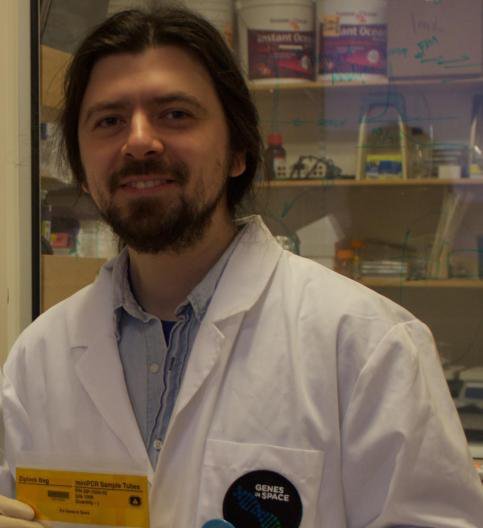 Finsam & Yujie's mentor, MIT scientist Deniz Atabay
Tell us a little bit about what you have been working on since the Genes in Space Finalist announcement. What has it been like to work with your mentor? Since we've met our mentor Deniz, a scientist working at MIT, we've started creating a presentation and reading more relevant literature. Deniz has helped us think critically about potential methods and has provided very useful insights about molecular biology research aboard the ISS. We are very grateful for his mentorship!
What have you gained by participating in Genes in Space? By participating in Genes in Space, we have learned even more about the great insights that space biology research can provide, as well as the fact that there are so many questions waiting to be answered about life in space. We are very excited to be a part of answering these questions!
Do you have any advice for future Genes in Space contestants? Being passionate about your project proposal is very important! Reading research papers and understanding how scientists design experiments and the questions they aim to answer through their design is helpful as well. Don't hesitate to ask questions either!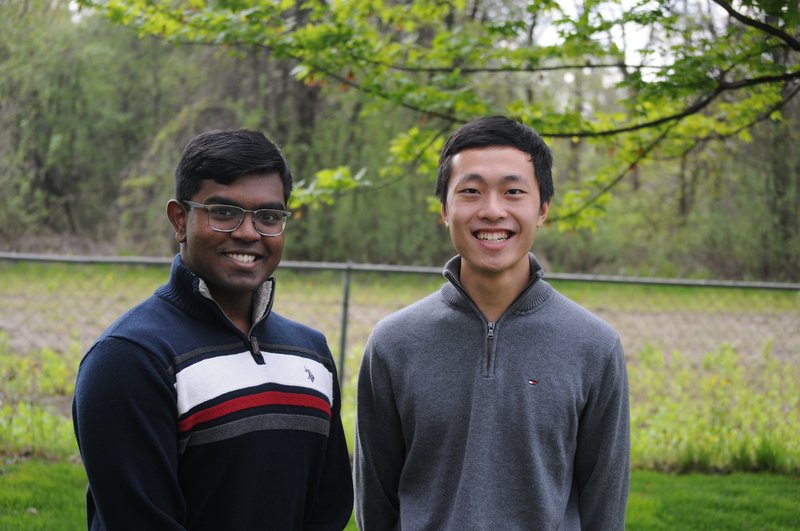 Finalists Finsam Samson & Yujie Wang