Genes in Space contest opens call for applications
Contest offers students a chance to launch a research project to the International Space Station
Cambridge, MA, Jan. 12, 2023 – Genes in Space, an annual competition that challenges students to solve big-picture problems faced by space travelers, opened a call for entries today. Each year, the contest invites students in grades 7-12 to design pioneering DNA experiments for the International Space Station (ISS), with one winning experiment to be carried out by astronauts. Genes in Space is a collaboration between miniPCR bio and Boeing with additional support from the ISS National Laboratory and New England Biolabs.
Genes in Space asks students to design original DNA experiments that address real-life challenges and opportunities in space exploration. In drafting their proposals, contestants must make use of the Genes in Space Toolkit, a suite of biotechnology tools available aboard the ISS. Toolkit items share a common suitability for use in research environments like the ISS, where space and resources are limited.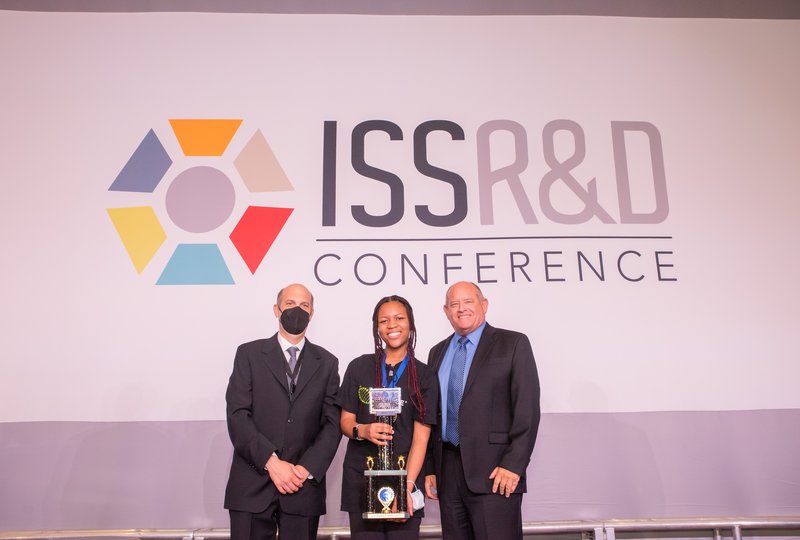 Genes in Space 2022 winner Pristine Onuoha with miniPCR bio's Zeke Alvarez Saavedra (left) and Boeing's Scott Copeland (right)
"While our winning students' experiments are carried out in this sophisticated setting aboard the ISS, the technology they develop is often broadly useful in low-resource settings on Earth, from field laboratories to medical clinics in developing nations," said miniPCR bio's Sebastian Kraves, a co-founder of Genes in Space.
Since the founding of the contest in 2015, Genes in Space has launched nine student experiments to the ISS. Winning students have been responsible for space biology milestones including the first polymerase chain reaction (PCR) in space and the first use of CRISPR gene-editing technology in space.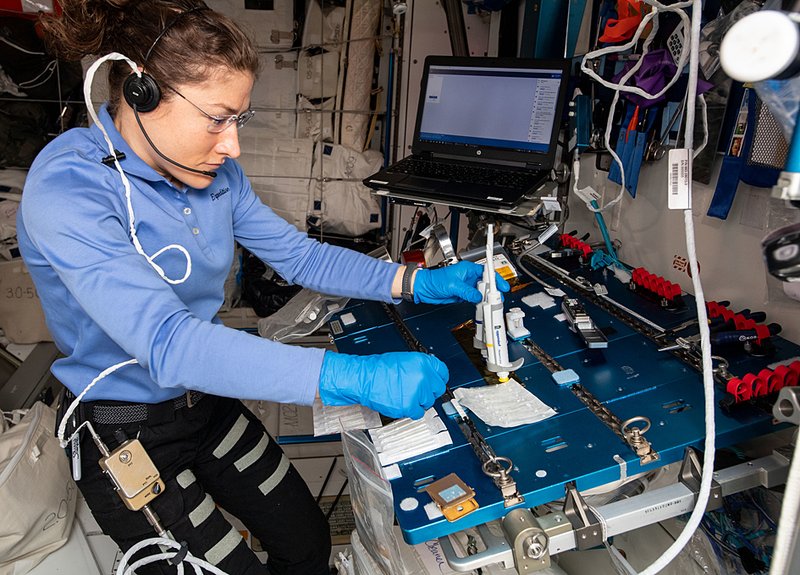 Astronaut Christina Koch carries out the Genes in Space-6 experiment aboard the International Space Station (Photo credit: NASA)
The 2023 Genes in Space competition will close April 17. Contest participation does not require specialized equipment and is free to enter. Proposals may be submitted by individual students or pairs. All submissions must use the ISS as a testbed for space exploration.
Twenty-five awardees will win prize packages including miniPCR biotechnology kits for their educational institutions. Five Finalist teams will additionally receive mentoring from scientists and attend the 2023 ISS R&D Conference, where they will present their ideas to a panel of judges. The winner will attend Space Biology Camp and watch their experiment launch into space in 2024.
---
Media contacts:
miniPCR bio: Katy Martin, genesinspace@minipcr.com, 781-990-8727
Boeing: Steven Siceloff, steven.p.siceloff@boeing.com, 281-253-8089