A weekend of workshops in Oklahoma and Hawaii
Last weekend was a busy one for Genes in Space: we traveled to Hawaii and Oklahoma to put on three workshops for teachers interested in sharing our contest with their students. We're sharing highlights and some photos below.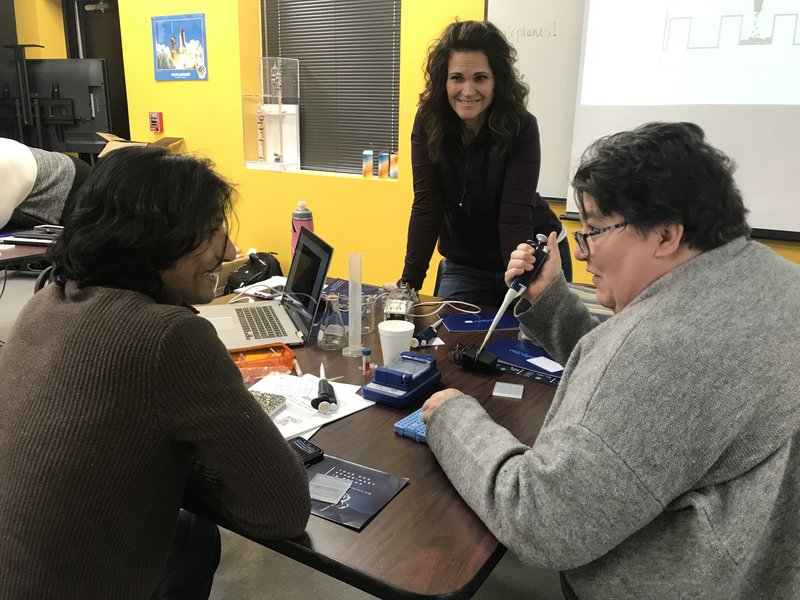 Tulsa Air & Space Museum workshop
On Saturday, January 25, fourteen teachers from across Oklahoma and Texas joined us at the Tulsa Air & Space Museum to learn how to bring Genes in Space into their classrooms. miniPCR's Zeke Alvarez Saavedra and Katy Martin led participants through a space-themed DNA analysis lab activity, offering the teachers a chance to get hands-on with the same biotechnology astronauts use on the ISS. We thank our local host, Oklahoma educator Tammy Will, for all she did to make the workshop possible, and the Tulsa Air & Space Museum for providing an inspiring setting.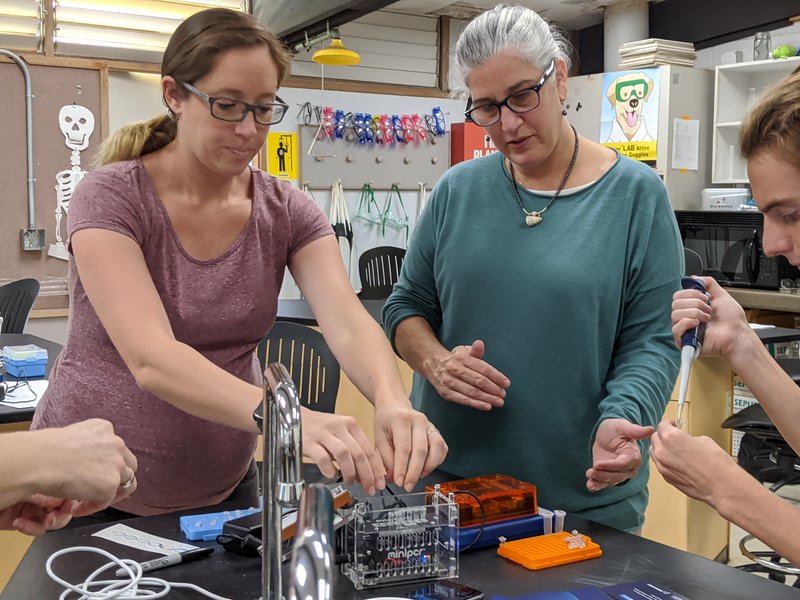 Hawaii Preparatory Academy workshop
On Saturday, January 25, miniPCR's Sebastian Kraves joined Boeing's Scott Copeland and Melissa Boyer to share Genes in Space with a group of educators at Hawaii Preparatory Academy (HPA) on Hawaii's big island. With help from our local host, HPA teacher Johanna Anton, the team shared information about our contest with participants before leading the group through a space-themed biotechnology activity. Thanks to Johanna and her colleagues at HPA for a great day!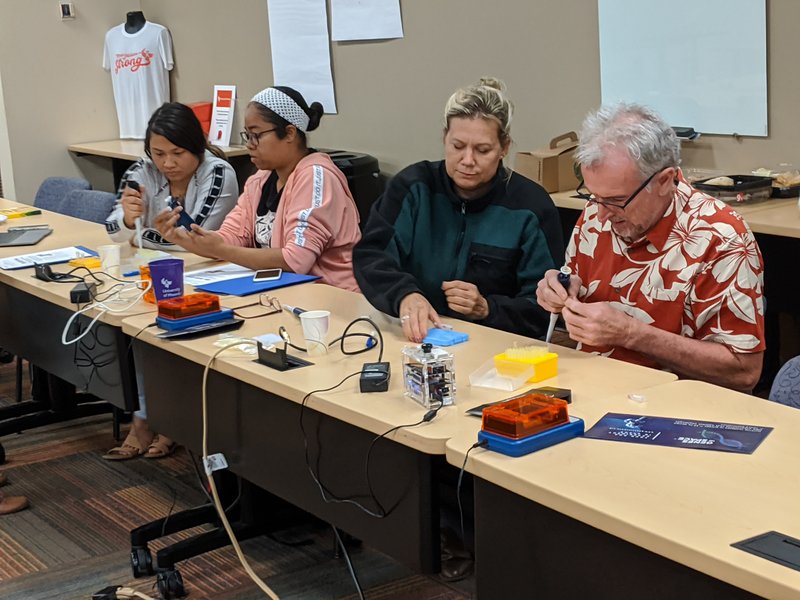 Oahu workshop
On Monday, January 27, we visited the University of Phoenix - Kapolei on the island of Oahu to share Genes in Space with a group of local educators. Participants brainstormed launchworthy ideas before diving into a hands-on DNA analysis activity that simulated an outbreak of foodborne illness on the ISS. Thanks to our local host, Saint Mark Lutheran School teacher Miriam McMillian for all she did to make this fantastic day possible! 
---
Are you a teacher interested in attending or hosting a Genes in Space workshop? Contact us at genesinspace@minipcr.com to learn how you can get involved.