Special event: Live Q&A with Astronaut Christina Koch!
In February 2020, Astronaut Christina Koch made history when she set a new record for the longest continuous stay in space by a woman. During her 328 days aboard the ISS, she helped carry out dozens of science experiments, including the 2018 winning Genes in Space project. 
We're pleased to announce that to kick off our 2020 Finalist Launchpad, Christina will join us in a private online session to share highlights from her time in space. While space in this session is limited, we're reserving seats for the first 50 people who register to attend. Sign up HERE to secure your spot in the live session!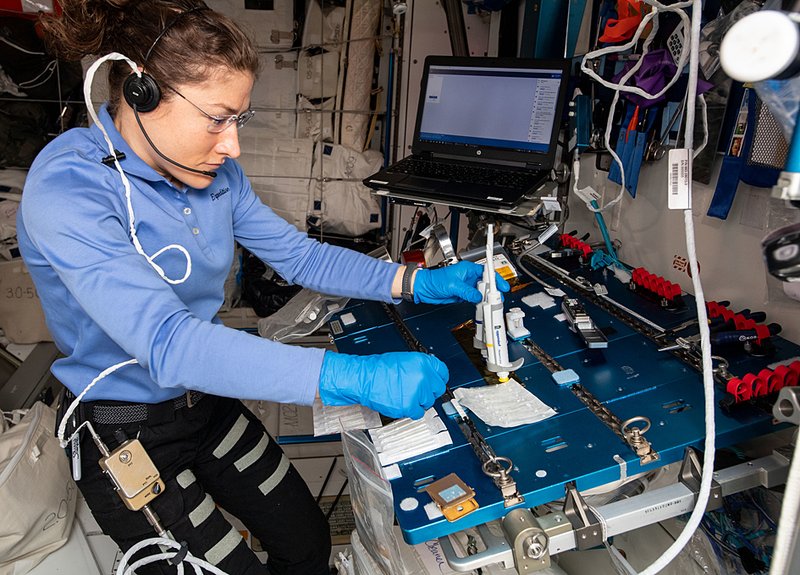 Christina Koch prepares to carry out the 2018 Genes in Space winning experiment (photo credit: NASA)