Space Biology Camp 2018
The 2018 Genes in Space winning team recently traveled to Houston, Texas for Space Biology Camp. This year's winners are collaborating with NASA's Biomolecule Sequencing Team at Johnson Space Center to incorporate DNA sequencing into their experiment. The trip served as an opportunity for the team to meet face-to-face with everyone involved in bringing their experiment to the International Space Station.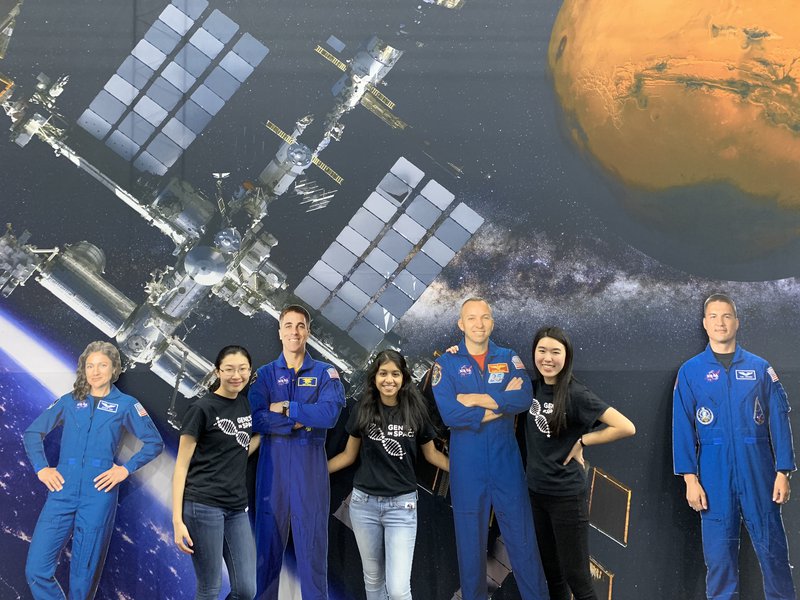 The team was joined by their mentor Deniz Atabay and another Genes in Space mentor Guy Bushkin who has joined the team to provide scientific expertise. In Houston they met NASA microbiologist Sarah Stahl and several members from Boeing side of the Genes in Space team including Melissa Boyer and Teresa Tan.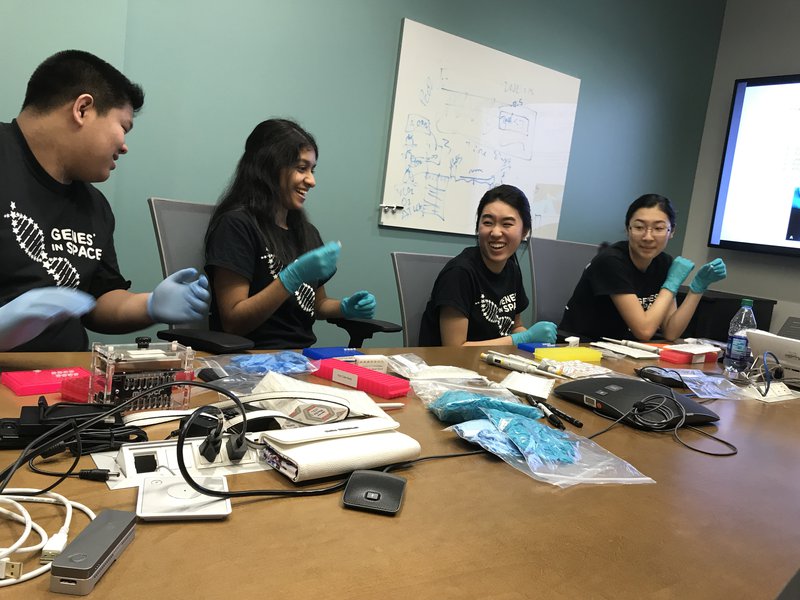 Together everyone went through the experiment that will be preformed on the International Space Station in the coming months to identify and work out any kinks. Additionally the team got a tour of the Biomedical Research and Environmental Sciences Laboratories (Building 21) and the Space Vehicle Mockup Facility (Building 9). Building 9 is one of the places the astronauts train prior to their missions and contains full-sized replicas of many space vehicles and the ISS. Guided by Boeing's Matt Villaverde, the winners got to tour the space shuttle, the outside of the ISS, and Boeing's new Starliner CST-100 spaceship. They also had the opportunity to meet astronaut Ricky Arnold who preformed the Genes in Space-5 experiments and astronaut Sunita Williams who gave them a tour of the Starliner. Finally the team traveled to Boeing's Houston offices to present their project to many of the talented engineers who will help them perform their experiment on the ISS.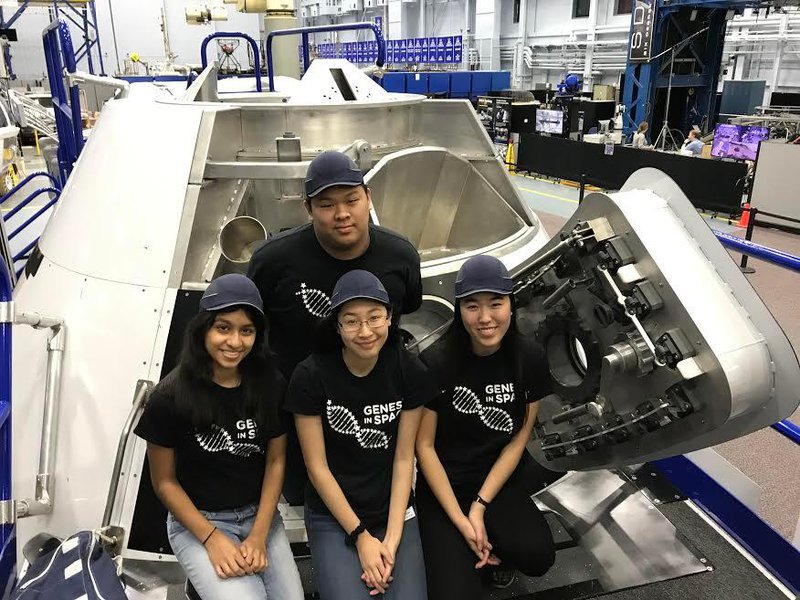 This year's Space Biology Camp was a great opportunity for the winners and many members of the Genes in Space team to come together and collaborate face-to-face and we are deeply grateful to the microbiology lab at JSC, Boeing, and miniPCR for making the trip possible for everyone. Please check out some of the photos from the trip below: