Pristine Onuoha making news again!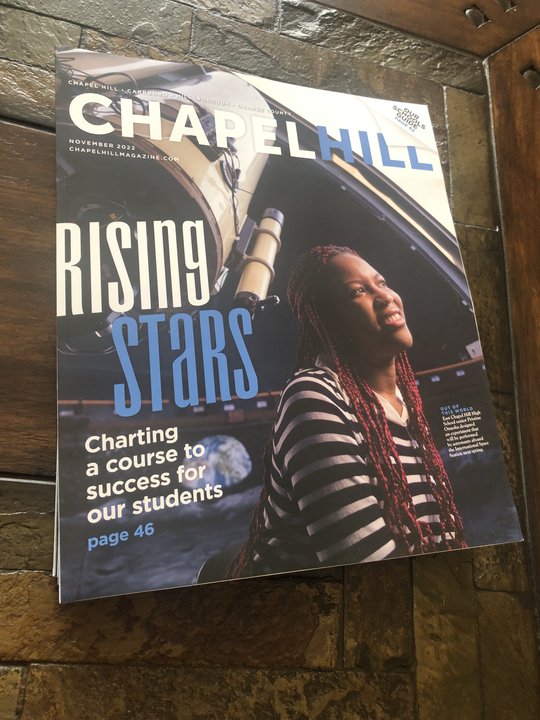 November was a busy month for 2022 Genes in Space winner Pristine Onuoha. She made the cover of the Chapel Hill Magazine's education issue. She also continued her excellent representation as a Genes in Space ambassador by hosting a table at the 2022 Black STEAM Fair (see below). Asked about her increasing media coverage, Pristine said, "It really was an amazing experience to see that I was on the front cover of the magazine! A lot of people were excited for me."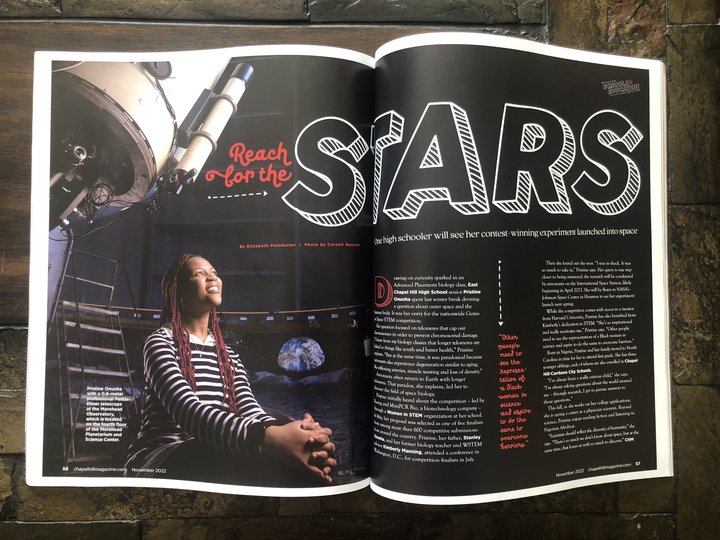 GiS 22 winner Pristine Onuoha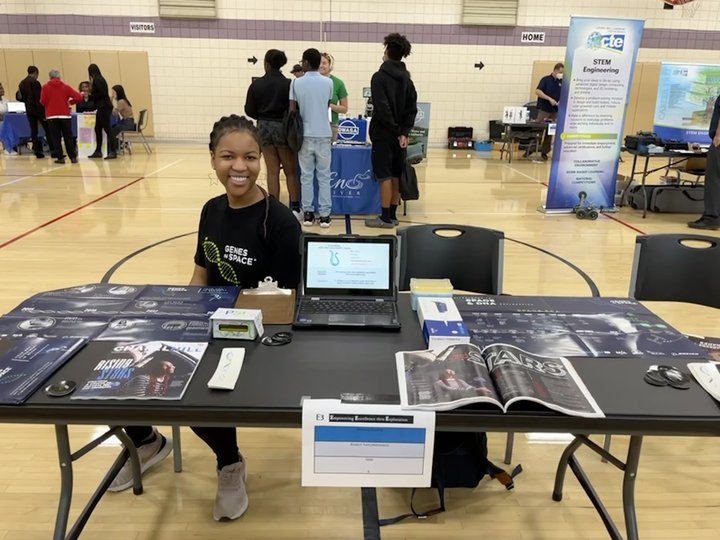 Pristine at her table at the fair
And on November 12th, Pristine showed off her winning experiment at E3 Camp's Black STEAM Fair, held at Chapel Hill's Hargraves Community Center. E3 Camp's mission is to provide middle school students of color with activities, field trips, and skills in the arts and STEM fields so they can be productive citizens in the 21st century workforce.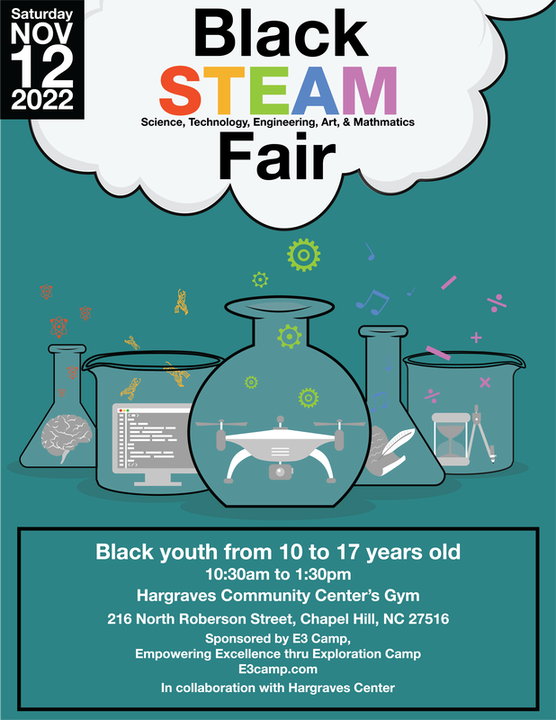 Pristine represented the topic of Biotech Tools at the fair. She was among the 25 groups that conveyed the importance of art, engineering, math, science, and technology to the 100 African-American youth and 70 parents that participated in the STEAM Fair. "A lot of people came up to my table, and it was fun to get them excited about my experiment and also what they could use science to do, too!"
---
Thank you again, Pristine for being such a great representative for Genes in Space and congratulations on all of your recognition!