Photos: Highlights from space biology camp 2023
Genes in Space 2022 winner Pristine Onuoha traveled to miniPCR bio headquarters last week for another exciting milestone on her way to launch: space biology camp! At space biology camp, GiS winners carry out their experiments in person for the first time, as part of the process of preparing their work for launch.
We're sharing photos from space biology camp below so you can relive the highlights with us.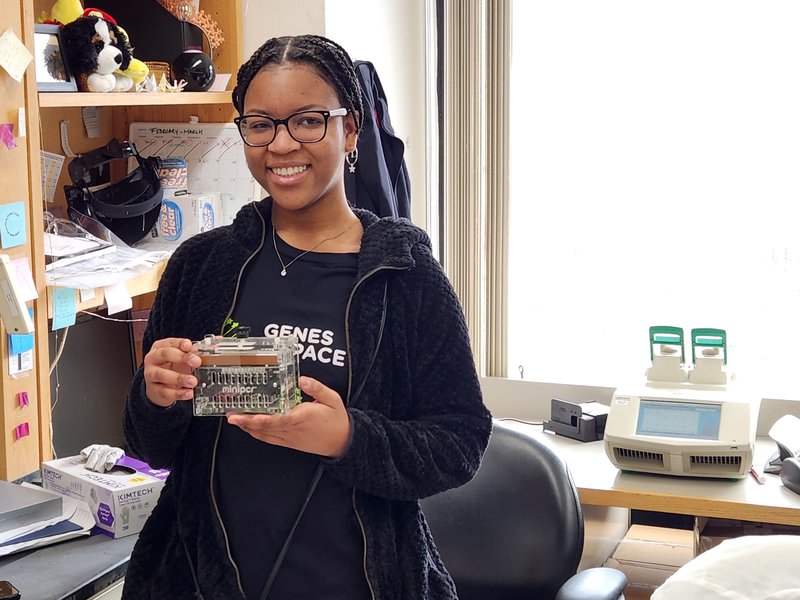 Pristine in her mentor Ana Karla's lab at Harvard University
Pristine's mentor, PhD student Ana Karla Cepeda Diaz, began the day by offering a tour of Harvard University's medical campus, as well as the lab where she conducts research on blood parasites. Pristine was joined on this tour by her father and her Genes in Space application sponsor, science teacher Kim Manning.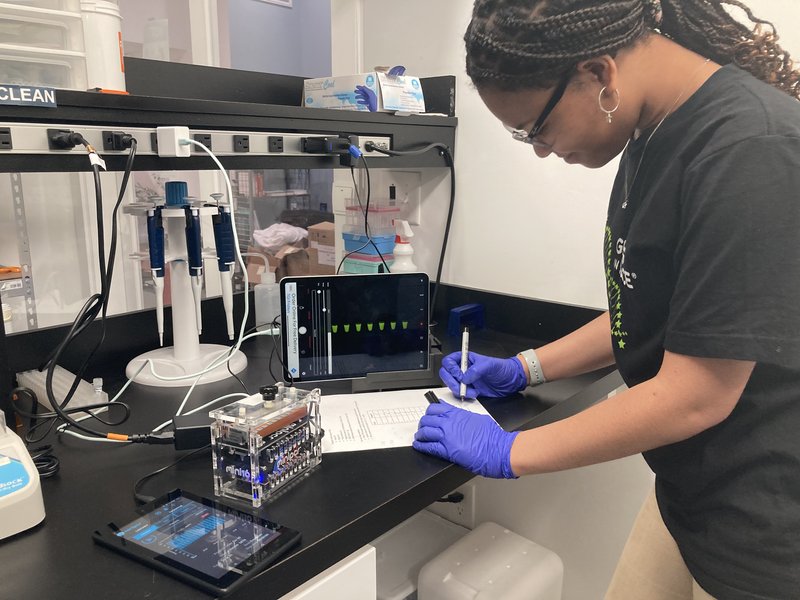 Pristine logs data as she carries out her experiment
The day continued with a visit to miniPCR bio headquarters, where Pristine carried out some hands-on science. While Pristine conceived of her initial idea independently, the protocol has evolved as mentor Ana Karla has tested the experiment in preparation for launch. Pristine got reacquainted with her experiment under the guidance of miniPCR bio team member Ally Huang.
We closed out the day with a celebratory dinner, joined by Boeing's Scott Copeland and Kevin Foley, as well as miniPCR's Sebastian Kraves, Katy Martin, and Alex Dainis. Here's to another successful space biology camp — and to our upcoming launch!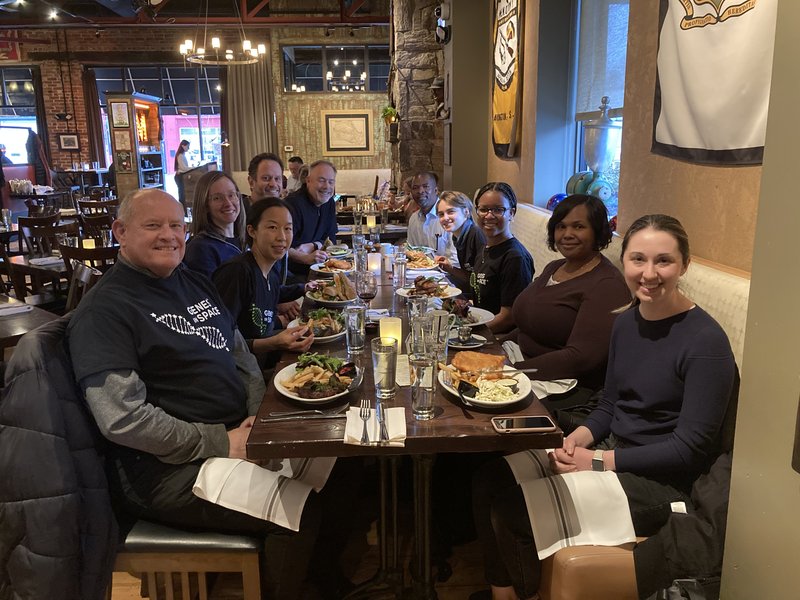 The Genes in Space team at dinner: Here's to another successful space biology camp!