Lab in a Box year-end roundup
The end of the 2021-22 school year saw the close of the fifth year of our Lab in a Box program. Supported by miniPCR bio and New England Biolabs, Lab in a Box offers educators free, 2-week loans of the equipment and curriculum materials they need to lead their class through a space-themed laboratory activity that introduces students to some of the most essential tools in the molecular biology laboratory.
This year, our team shipped Lab in a Box loans to 31 classrooms, reaching more than 1,800 students in the process. Eight loans went to teachers who had participated in Lab in a Box previously, finding the program so useful they returned to introduce it to a whole new crop of students. The map below shows the full list of schools that received Lab in a Box loans in the 2021-22 school year.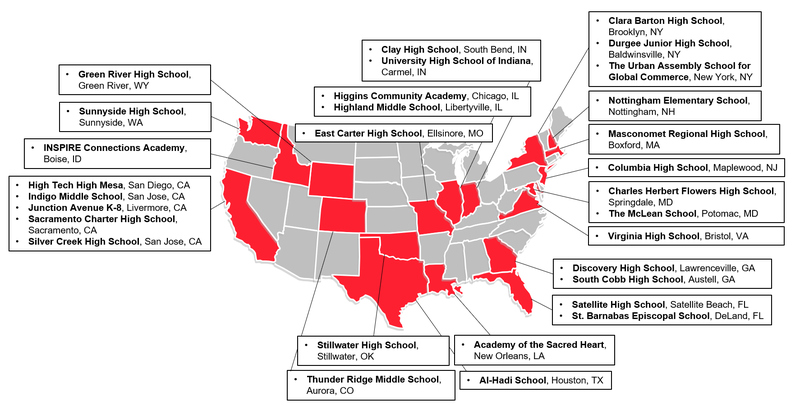 ---
Spotlight: INSPIRE Connections Academy, Boise, ID
Lab in a Box offered Michael Burke's students at INSPIRE Connections Academy a rare opportunity: the chance to collaborate in person. "We are a virtual school," says Burke. "So the experience alone was a benefit. Getting kids together is really important!"
Of Burke's 62 students, 56 had never used PCR or gel electrophoresis equipment before. "We have a lot of students who wouldn't otherwise have the opportunity to use this type of equipment until they reach college," Burke said. But his students weren't the only beneficiaries of the experience. Burke says, "[Lab in a Box] has made me more comfortable with the technology, using scientific terminology with confidence and working with students in-person."
See highlights from INSPIRE's time with Lab in a Box below.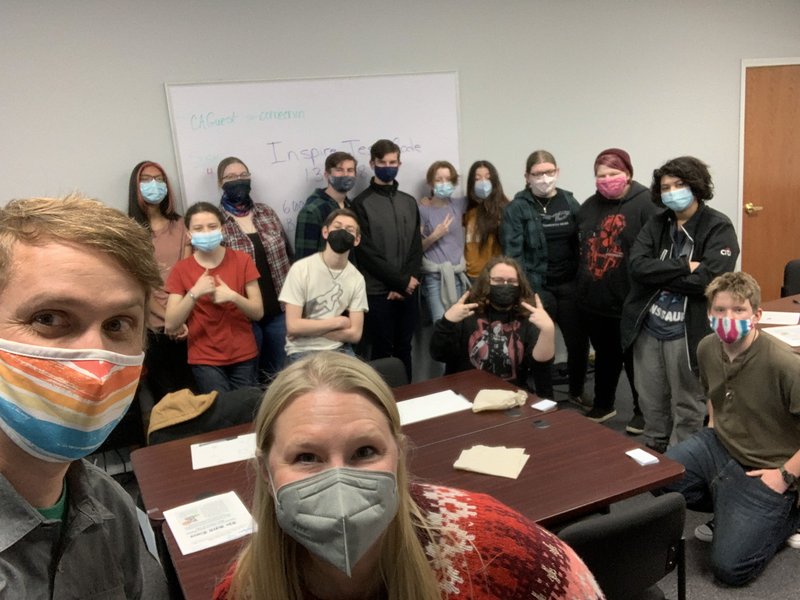 ---
Spotlight: Al-Hadi School, Houston, TX
Al-Hadi School instructor Nuzhat Ali applied to Lab in a Box in search of a way to wow her students. "I am always looking for ways to enrich students' learning," she says. "[Lab in a Box] provided a great opportunity to do just that."
Ali's students were new to DNA technology, having only extracted DNA prior to their experience with Lab in a Box. "Actually running a gel vs. seeing pictures of a gel gave the students that 'aha' moment," she says. Like Burke, Ali benefitted from the Lab in a Box experience alongside her students. "This experience gave me more confidence in doing hands-on learning with my students," she reports.
See highlights from Lab in a Box's time at Al-Hadi below.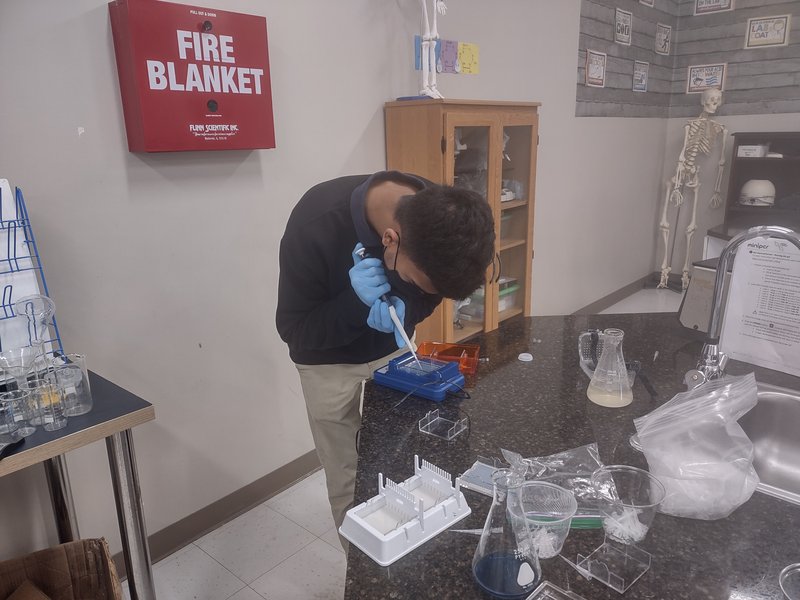 ---
Teachers: Are you interested in bringing Lab in a Box to your school? Join our waitlist to be notified when the Lab in a Box application opens.
---