Lab in a Box update: bringing hands-on DNA science to more schools
This year Genes in Space began miniPCR™ Lab in a Box. This loaner program allows teachers to bring hands-on DNA science and thousands of dollars in cutting-edge biotechnology equipment and reagents into their classroom for the cost of a small shipping fee. 
We sent our first loan in September and have already loaned equipment to 15 schools including 9 since January 1st of this year. Thanks to generous support from the Genes in Space partners and sponsors and to the incredible educators who have participated, the Lab in a Box program has exceeded our hopes and expectations. 
Loans since the start of this year have gone to schools in Texas, Pennsylvania, Wisconsin, Georgia, New York, Alabama, and even Alaska! Below are some stories and photos from a handful of these classrooms.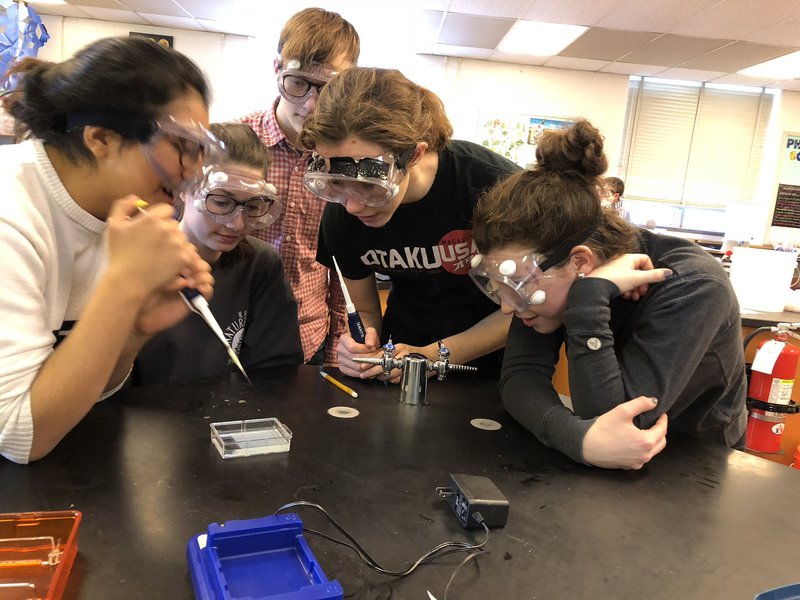 Kohler High School, Kohler, Wisconsin 
Students in all of Ms. Eldridge's biology classes used Lab in a Box at the beginning of February, 2018. In addition to the hands-on lab the students each submitted a question to the Genes in Space team and then crammed into the band room at lunch time to participate in a specially scheduled #GenesInSpaceChat. After the experience Isabel O'Donnell, one of Ms. Eldridge's students, wrote "After this experiment, I feel more connected to DNA and am more confident when discussing DNA." Thank you to Ms. Eldridge and all of her students for participating in Lab in a Box and for a very fun and stimulating Chat! 
Check out the photos from Kohler High School: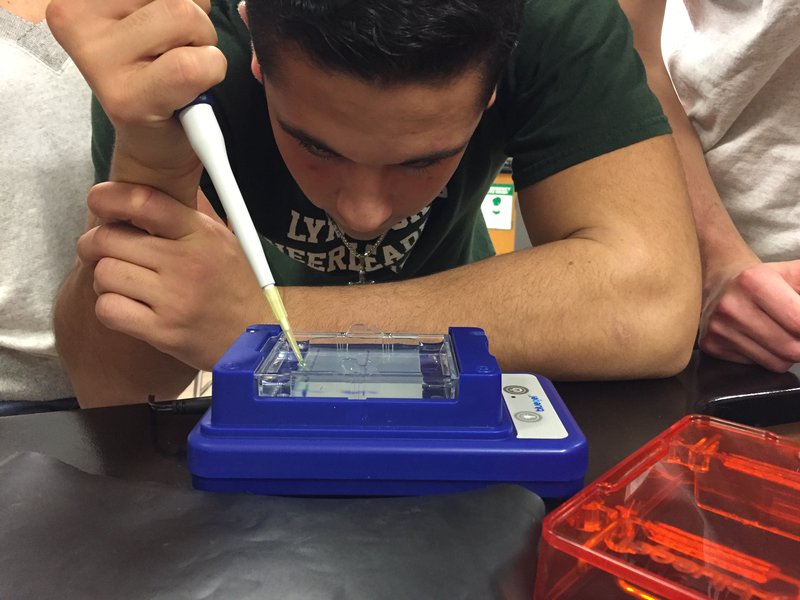 Lynbrook High School, Lynbrook, New York
Mr. Vessalico requested a Lab in a Box for his AP biology classes in the hopes of inspiring more of his students to participate in Genes in Space and to give them hands-on experience with DNA science. To enhance his students' experience with the Lab in a Box program Mr. Vessalico showed them videos of the recent Falcon Heavy launch, created a Claim-Evidence-Reasoning (CER) assignment and challenged his students to write letters to NASA explaining the results of their experiment. His student, Koby Lazar wrote, "It was inspiring to watch my friends and peers who were not familiar with such protocols [PCR] learn them and really understand the importance of the international space program... For the class and me, the program allowed us to take ownership in our own experiment and 'contribution.'" 
We are honored to have helped inspire Koby and his classmates and so grateful to Mr. Vessalico for bringing the lsessons to life for his students aand sharing his assignments with us. See the photos from Lynbrook High School below: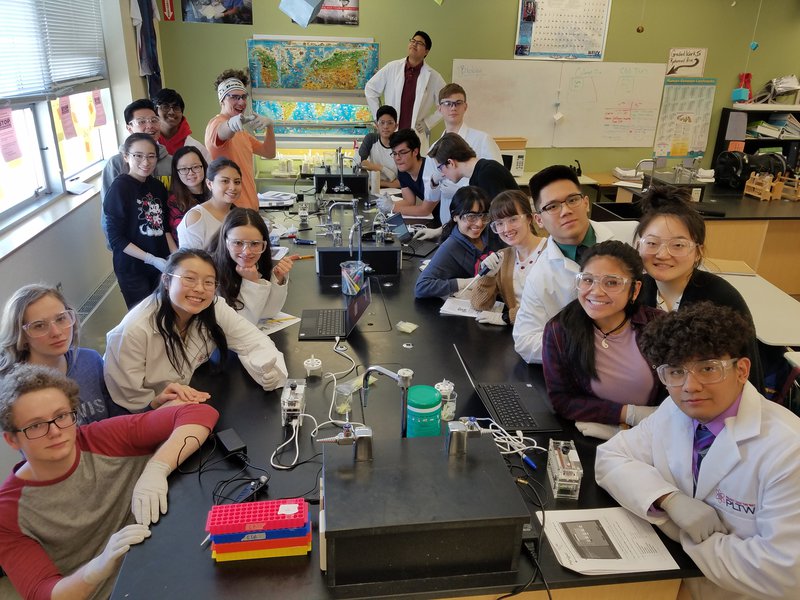 Service High School, Anchorage, Alaska 
Ms. Williamson and her students have participated in Genes in Space in previous years including one of our first #GenesInSpaceChats. Her AP biology students have learned about biotechnology and PCR in class, but for most of them, the Lab in a Box program was their first opportunity to use these techniques themselves. From the photos below it's clear that the students enjoyed themselves! Thank you to Ms. Williamson and her students for using Lab in a Box and your continued participation in Genes in Space!