Lab in a Box 2017-18 end of year report
At the beginning of this school year Genes in Space launched the Lab in a Box. This free biotechnology loan program allows educators to conduct a hands-on Genes in Space lesson and bring DNA science into their classrooms. Lab in a Box depicts real-world biotechnology applications and uses essential molecular biology techniques such as PCR (polymerase chain reaction), restriction digest, and gel electrophoresis.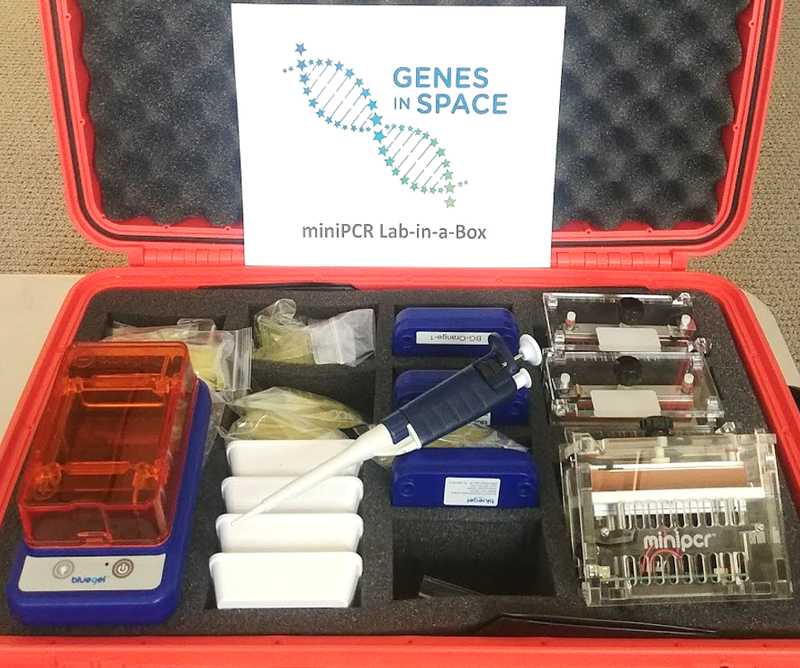 A box full of DNA science!
Lab in a Box is made possible by the generous support of the Genes in Space partners and sponsors. Lab in a Box was initially made possible by a grant from the Center for the Advancement of Science in Space (CASIS) and will continue in the 2018/2019 school year with support from miniPCR.  
Over the course of the school year we completed 24 loans and served approximately 1200 students in grades 7 through 12. We sent loans to a total of 16 states from Alaska to Florida and many places in between. We are so thrilled to have been able to provide hands-on biotechnology instruction to so many classrooms and we are deeply grateful to the educators who worked hard to bring this activity to their students. 
Below are some stories and photos from a handful of these classrooms. For additional updates and stories from the 2017/2018 school year, check out the Lab in a Box section of the Genes in Space blog.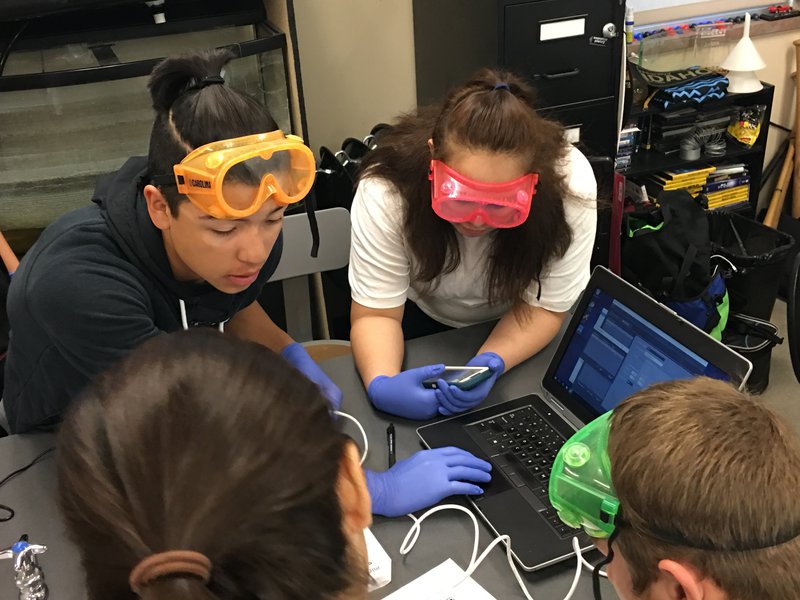 Vision Charter School, Caldwell, Idaho
Students in Mr. Jason George's advanced biology class got their first hands-on experience with biotechnology through their Lab in a Box loan this past April. It was an eye opening experience for many of them. "Just being able to use the technology and develop skills that gave my students the confidence that they could work in a biotech lab or field in the future," Mr. George wrote,  "I think many of the students are now considering working in the area of genetics." The students later put their newly acquired biotechnology skills to work crafting Genes in Space proposals. Thank you to Mr. George and his students for their excellent work! Check out the photos from Vision Charter below: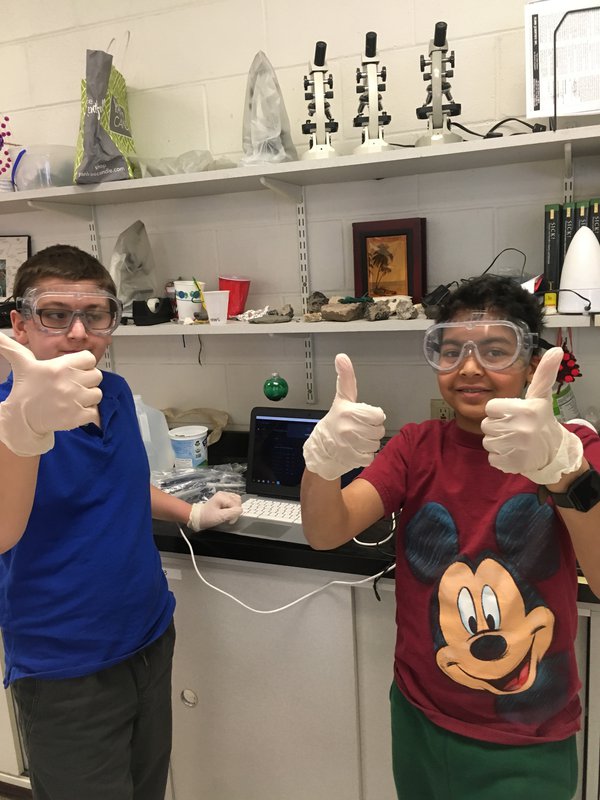 Nottingham School, Nottingham, New Hampshire
Ms. Rebecca Buzzell requested a Lab in a Box loan with the goal of making connections to real-world uses of science. She and her 7th grade students received a loan in late April and got lots of hands-on experience during their 2-week loan period. "This was my students' first experience with PCR and gel electrophoresis. We do not have any bio tech equipment." wrote Ms. Buzzell, "The students benefited by being able to practice micropipetting, and learning about PCR and electrophoresis." We are very grateful to Ms. Buzzell for bringing this activity into her middle school and for sharing photos with the Genes in Space community (below):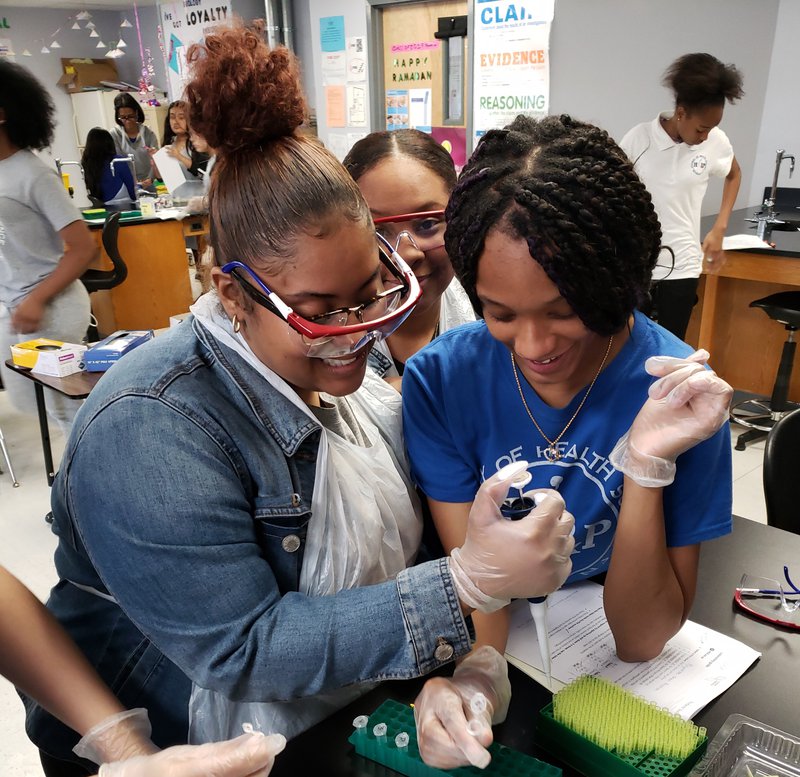 Harp Academy, Paterson, New Jersey 
Ms. Fatema Sheikh participated in Lab in a Box to give her students a chance to use biotechnology equipment in high school. They were the last group to participate this year and Ms. Sheikh used that to her advantage. "My goal was to expose students to different kinds of technology and to have them know that they are capable of applying the content knowledge that they learned in my class to real world applications." Ms. Sheikh wrote, "My students benefited from the Lab in a Box lesson because they were able to try something new and learned new techniques." Thank you to Ms.Sheikh's students for participating in Lab in a Box and for sharing photos (below)! 
---
Interested in Lab in a Box 2018/19?
We will be offering Lab in a Box loans, along with all the training, instructional videos, and support you need to bring an amazing Genes in Space hands on lesson to your students, during the 2018/2019 school year. 
If you're an educator in a USA middle or high school classroom and are interested in requesting a kit, click the link below. We will be accepting requests through July 31st, 2018. Click here for more information.