Highlights from February workshops
February is shaping up to be a record-breaking month for the Genes in Space team. By the end of the month, we will have traveled a total of nearly 15,000 miles to put on 6 workshops across 5 states. We're taking a break from preaching the Genes in Space gospel to share some highlights with you here.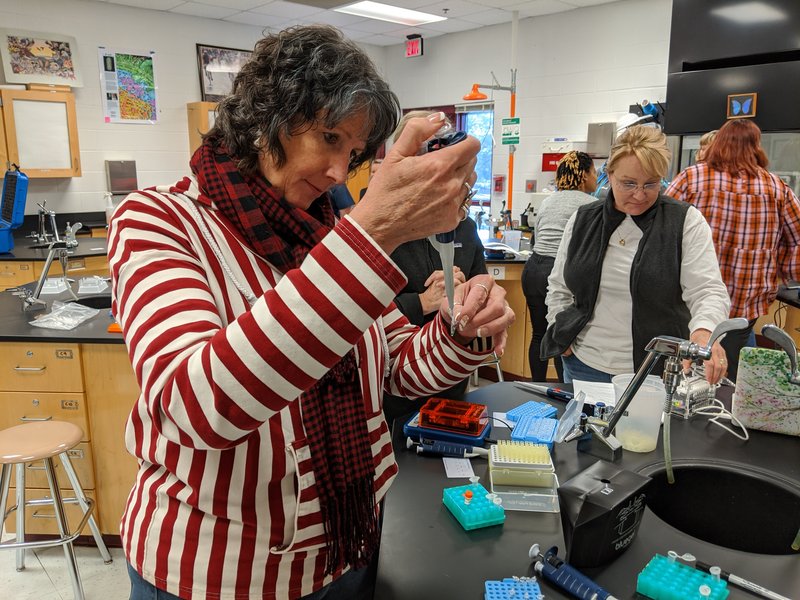 Centennial High School workshop, Roswell, GA
On February 7th, we braved a rare Atlanta snow to spend the day with a crowd of energetic Georgia educators. miniPCR bio's Sebastian Kraves gave participants a chance to come up with their own launch-ready ideas in a Genes in Space brainstorm, then walked the group through the miniPCR Food Safety Lab. In this lab activity, participants use biotechnology to identify the source of a (simulated) outbreak of foodborne illness on the ISS. 
The group ended the day excited to share Genes in Space with their own students. A big thanks to our host, Centennial High School teacher Bob Kuhn, for making this fantastic day possible!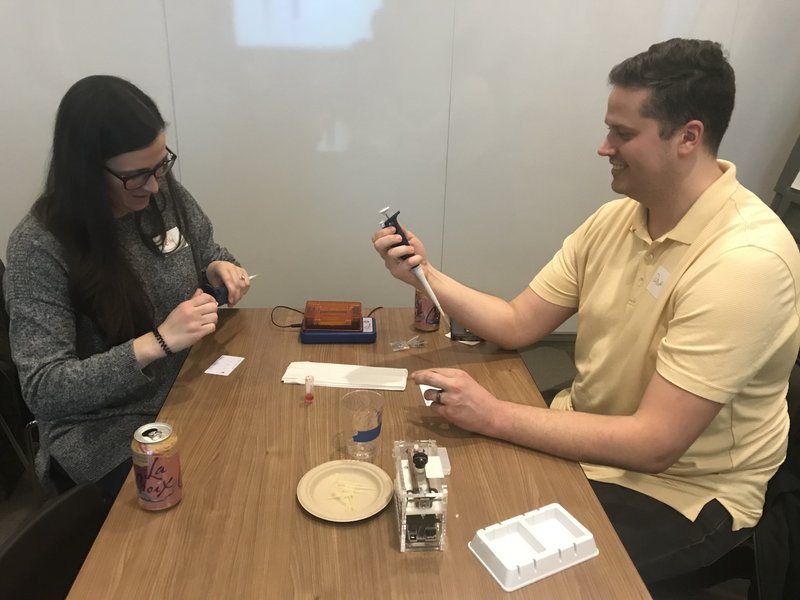 Math for America workshop, New York, NY
On February 12th, we visited Genes in Space sponsor MƒA in their New York offices to host a professional development workshop for a group of nine MƒA teacher fellows. With guidance from Genes in Space program lead Katy Martin and co-founder Scott Copeland, participants dreamed up launch-ready experiment ideas and got some hands-on experience with the same miniPCR technology astronauts use to carry out Genes in Space experiments on the ISS. We thank MƒA's Uzma Shah for coordinating a successful workshop!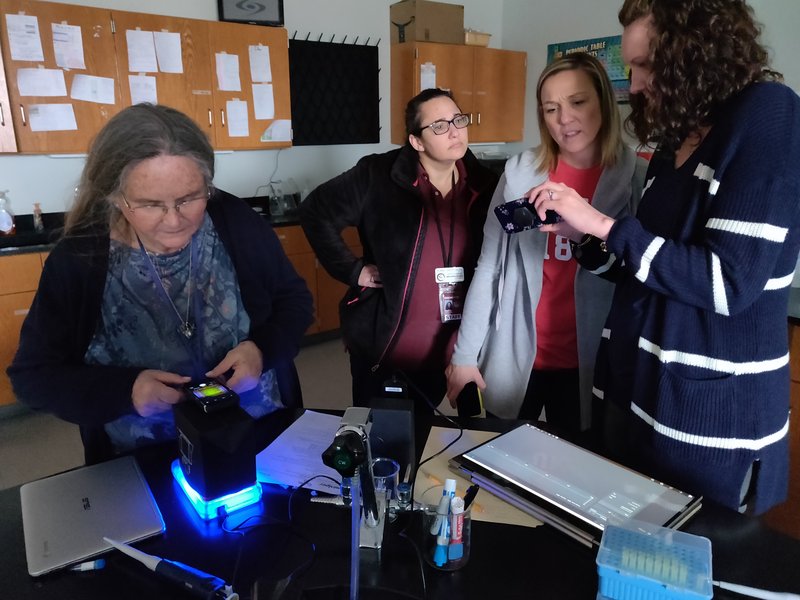 Edmond Memorial High School workshop, Oklahoma City
miniPCR bio's Bruce Bryan joined a group of 14 Oklahoma educators for a full-day workshop on February 17th. With his support, participants brainstormed topics for Genes in Space investigations and walked through a lab activity simulating an outbreak of foodborne illness on the ISS. Many thanks to our host, Edmond Memorial High School teacher Amy Willhoite, for organizing a fantastic workshop.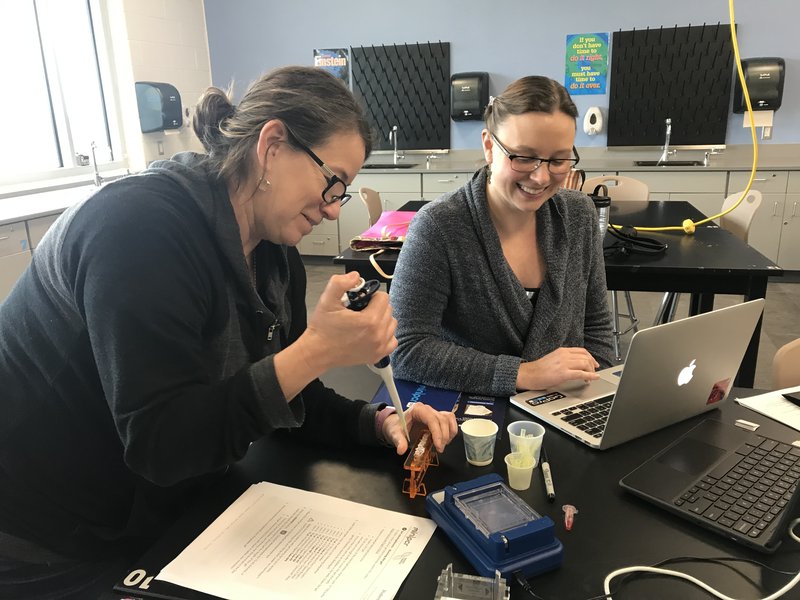 Paetow High School workshop, Katy, TX
Also on February 17th, miniPCR bio's Robert Dennison and Genes in Space program lead Katy Martin led a workshop for a packed house of 34 Houston-area educators. With help from Boeing's Melissa Boyer, Katy and Robert led participants in a hands-on lab activity using the same miniPCR biotechnology available to astronauts on the ISS. A big thanks to our hosts, Katy Independent School District's Tina Hovance, Cathy Harter, and Stev'anne Horton. It was a pleasure to spend the day with your teachers!
---
Are you a teacher interested in attending or hosting a Genes in Space workshop? Contact us at genesinspace@minipcr.com to learn how you can get involved.