GiS Spotlight: Honorable Mention Elisa Guo
Genes in Space awards Honorable Mentions to ten outstanding proposals that stand out for their creativity and scientific rigor. Today, we're celebrating 2020 Honorable Mention recipient Elisa Guo (16) from Mounds View High School in Arden Hills, Minnesota. Here, Elisa shares what she learned as she wrote her award-winning proposal on development in space.
---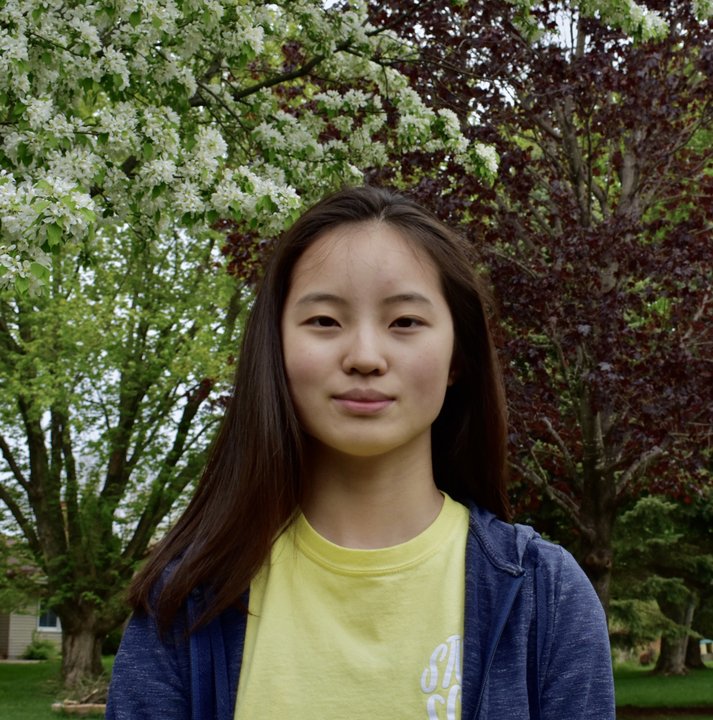 What was the focus of your experiment? My project studies the effect of extraterrestrial conditions on embryo development, using C. elegans (a microscopic worm also known as the nematode) as a model system. 

Why did you choose to participate in Genes in Space? Genes in Space provides a very unique opportunity: there was the possibility of my experiment going to space! I was excited to combine my passion for science and newfound knowledge of space biology to write a proposal that could potentially contribute to progress in space exploration.
How did you choose your topic? I have always been interested in the possibility of space colonization. In order to colonize space, it is important to understand the way microgravity and cosmic radiation affect the human body and its development. Previously, other researchers have studied embryo development in simulated microgravity conditions. I thought observing and analyzing embryo development in space would provide more accurate results on how the process is impacted by space conditions. 
What did you gain by participating in Genes in Space? It was eye-opening to see how concepts I learned in biology class applied in the context of space. Doing the initial brainstorming and reading about other researchers' projects in space biology opened up a new window for me. Genes in Space introduced me to the exciting possibilities of this emerging field of science, and I came to appreciate how curiosity and hard work drives scientists to explore the unknown. 
Do you have any advice for future Genes in Space contestants? Reading research publications and discussing ideas with your teachers and mentors will help you formulate a creative proposal.