GiS Spotlight: 2018 Honorable Mention Camille Porter
Each year Genes in Space awards ten Honorable Mentions to teams whose proposals display remarkable scientific rigor and creativity. Camille Porter is a student at Mercer Middle School and the youngest Honorable Mention winner this year. In this blog post Camille describes the inspirations for her Genes in Space proposal and her advice for future contestants. 
---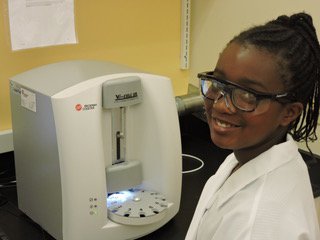 Briefly explain your experiment: 
The purpose of the experiment was to determine if a PCR could be used to detect residual DNA in therapeutic proteins in a microgravity environment that are virtually undetectable on earth. 
Why did you choose to participate in Genes in Space?
I saw Anna-Sophia Boguraev at the Science Expo in Washington D.C. this year and she was amazing.  She explained how she wanted to test the effect of microgravity on the immune system.  I was inspired by her idea, and I thought that it would be amazing to come up with an idea that could potentially help others.
How did you choose your topic?
I have a cousin who works for a company that produces therapeutic proteins to fight cancer.  He explained to me that his biggest challenge is removing DNA from the proteins to make them safe to use.  I also learned from a recent tour of the NASA facility in Houston that cell experiments are being done on the ISS, and scientists have determined that cells and DNA behave differently in space. I wondered what would happen if we tested filtered protein samples in space to see any residual DNA could be detected.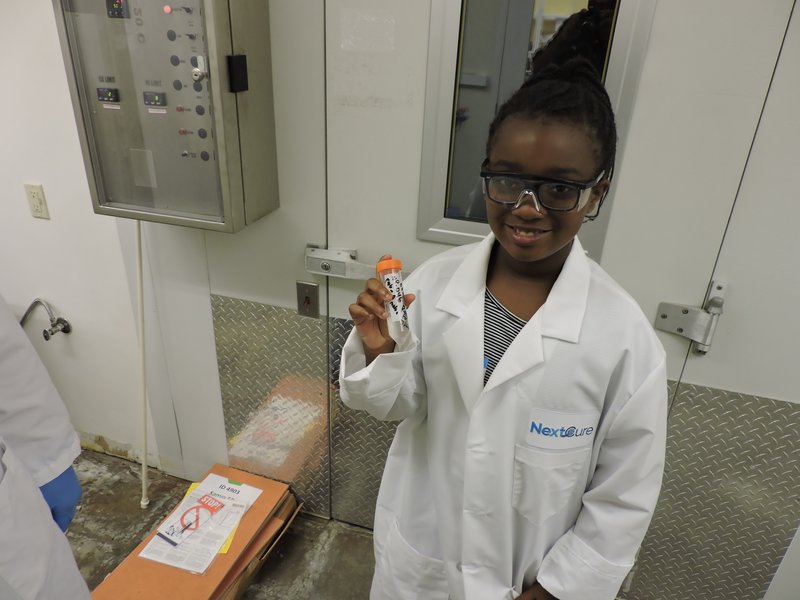 What did you gain by participating in Genes in Space?
I learned so much by participating in Genes in Space.  l learned about some of the awesome experiments that are already being conducted on the ISS, and to prepare for the contest, I visited my cousin's company.  He showed me the process required to produce proteins from Chinese Hamster Ovary cell lines.  He also showed how he uses a PCR for to help create the proteins. Genes in Space opened up my imagination to all types of experiments that can be done to improve our lives. 
Do you have any advice for future Genes in Space contestants?
When it comes to Genes in Space and trying come up with ideas, let your imagination run wild.  There are so many great possibilities.  I think that we have just scratched the surface.