Genes in Space workshop at Math for America
This week Genes in Space joined MfA master teachers for a workshop in New York City hosted by Genes in Space sponsor, Math for America. Educators discussed the Genes in Space contest, Lab in a Box loaner program, and had the opportunity to load and run a gel that simulates the Lab in a Box curriculum. Mr. Chuck Vessalico from Lynbrook High School and Ms. Lisa Lowenstein from Brooklyn Arts and Letters also shared their experiences with Genes in Space and using PCR in the classroom. The workshop finished with a discussion about methods for using Genes in Space in the classroom.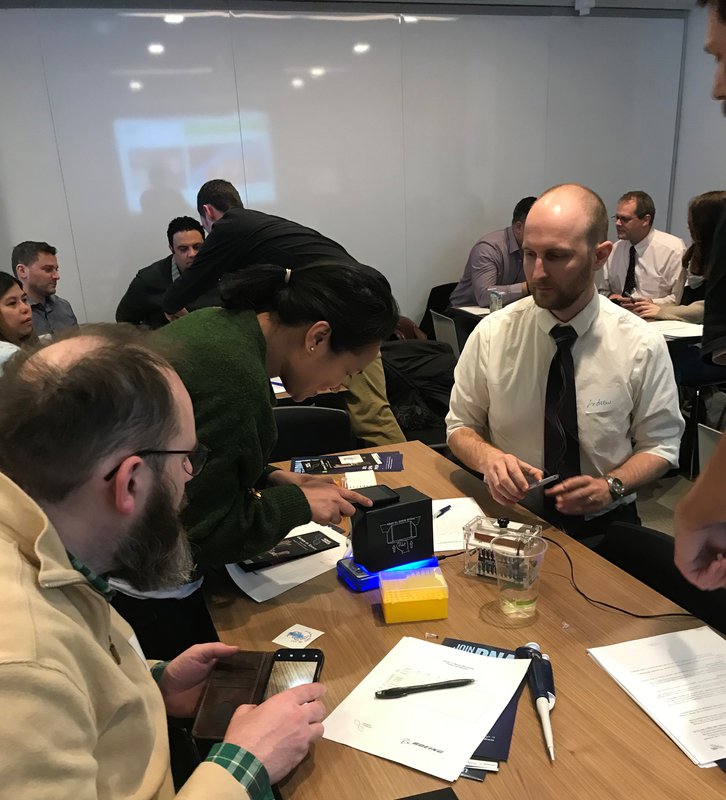 A huge thanks to Mr. Vessalico and Ms. Lowenstein for helping facilitate the workshop, Math for America for hosting us, Uzma Shah for organizing the event, and all the teachers who participated! To learn more about Genes in Space workshops and how to host your own please visit our workshops page.