Genes in Space workshop at Creative Discovery Museum in Chattanooga, Tennessee
On February 15th Creative Discovery Museum in Chattanooga, TN hosted members of the Genes in Space team and a group of middle and high school teachers from the area for a workshop. The workshop aimed to introduce teachers to the contest and how to use it to get students excited and engaged in learning about DNA, space biology, and biofuels research. The teachers also had an opportunity to perform PCR themselves. This workshop was made possible by support from miniPCR, Creative Discovery Museum, BioEnergy Science Center, and Boeing.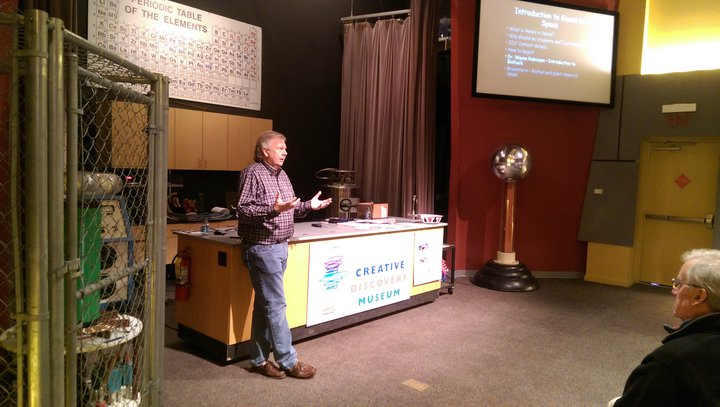 Karen Dewhirst, CDM Science Manager and organizer of the workshop, started the day with introductions. Sebastian Kraves, PhD, co-founder of miniPCR then introduced the teachers to teaching about PCR in the classroom and how it can help reinforce key concepts in genetics. Emily Gleason, PhD, also of miniPCR, then followed up by introducing the Genes in Space contest. Finally, Wayne Robinson, PhD introduced the teachers to biofuels research and how this research can be modified and enhanced in space. The teachers then broke into groups to brainstorm their own biofuels and space DNA experiments and shared them with the group. 

Finally, the teachers participated in a hands-on simulation where they used molecular biology techniques discover the source of an outbreak of food borne illness aboard the International Space Station.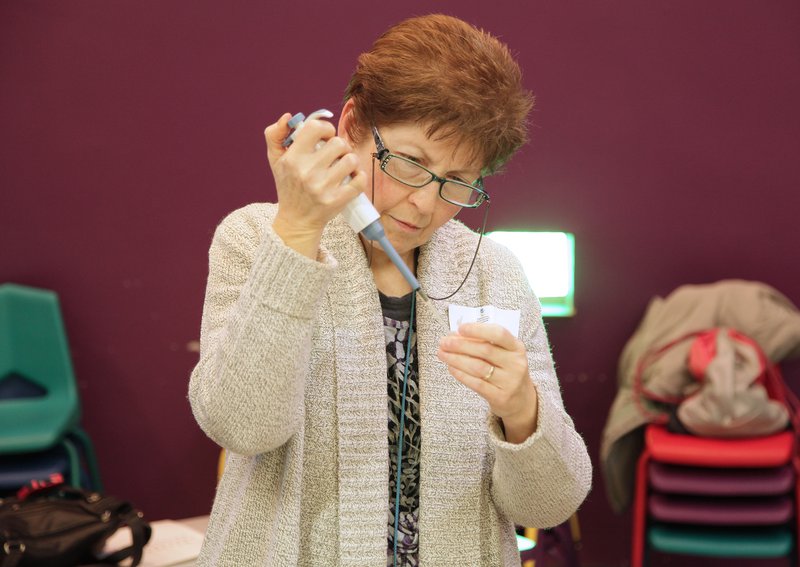 It was a great day and the miniPCR team was grateful for the opportunity to share ideas with the teachers and Creative Discovery Museum. 
Check out more pictures from this event: 
Teachers - download a Genes in Space classroom activity guide. 
If you have a great idea for a Genes in Space classroom activity or workshop please contact Emily Gleason (genesinspace@minipcr.com).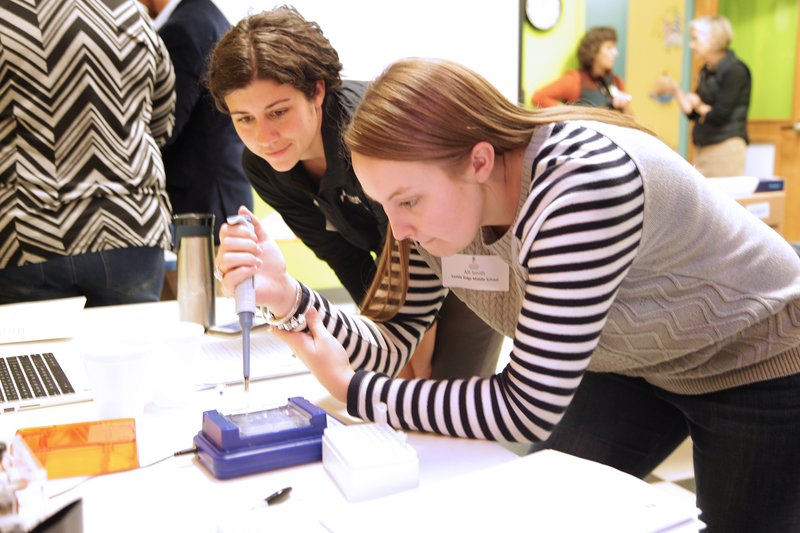 Photos by Kyrstin Hill, Public Relations Coordinator Creative Discovery Museum