Genes in Space visits Southern California
Genes in Space recently provided two hands-on professional development workshops for educators in Southern California. These workshops seek to give educators the tools to bring hands-on DNA analysis, cutting-edge biotechnology, and the Genes in Space contest into their classrooms.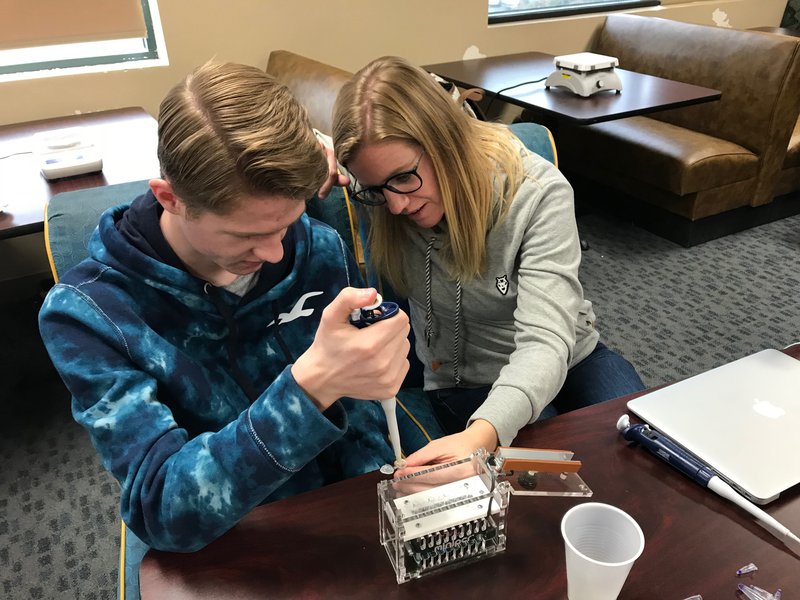 The first workshop took place at SCVi charter school in the LA area and the second workshop was held at High Tech High in San Diego. Both workshops were led by Genes in Space team member and Director of Curriculum at miniPCR Bruce Bryan. In LA, Monica Barsever of Alverno Heights Academy assisted Bruce.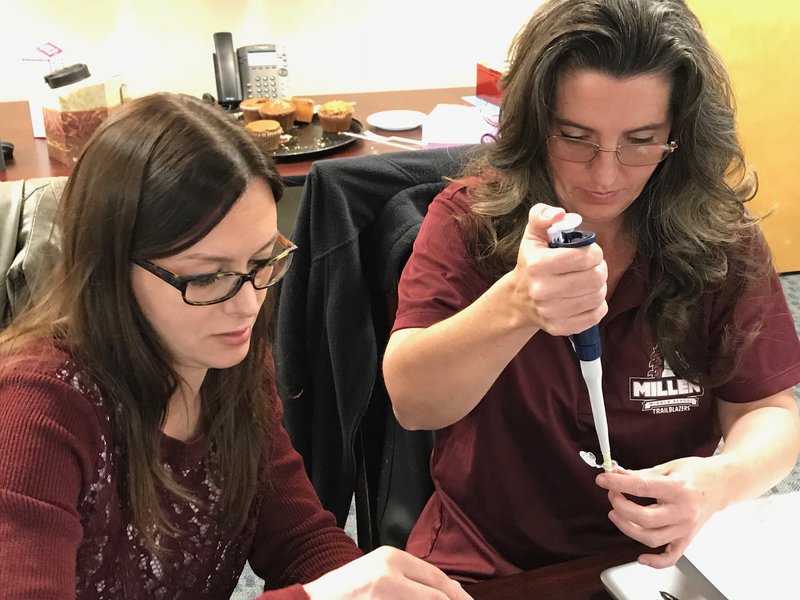 In each workshop, the educators were introduced to the Genes in Space contest and given a chance to brainstorm their own proposal ideas. Next, they participated in a hands-on biotechnology activity where they identified the source of food-borne illness aboard the International Space Station and saved the Mars Colony using essential DNA analysis techniques including Polymerase Chain Reaction (PCR) and gel electrophoresis. Teachers also learned about the free resources available at Genes in Space Interactive and how to bring the hands-on lesson to their students through the Lab in a Box loaner program.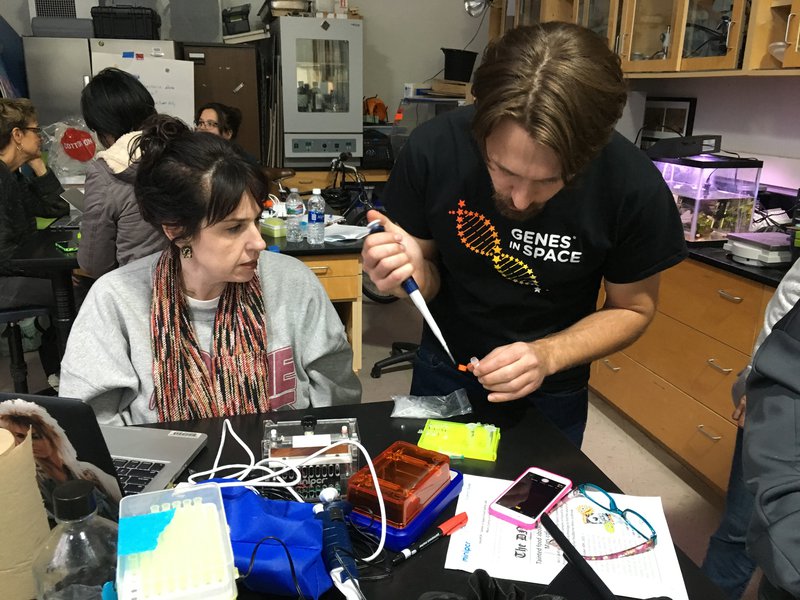 Both workshops were excellent and we are so grateful to all of the educators who participated for inspiring us with your dedication to your teaching. Special thanks to our generous hosts, iLEAD Schools and Director of STEAM Initiatives, Kathleen Fredette, in the LA area and The Salk Institute for Biological Studies Education Outreach, Director, Dona Mapston, and Community Program Specialist, Madison Cote in San Diego. Thank you also to miniPCR and Boeing for sponsoring all of our Genes in Space workshops.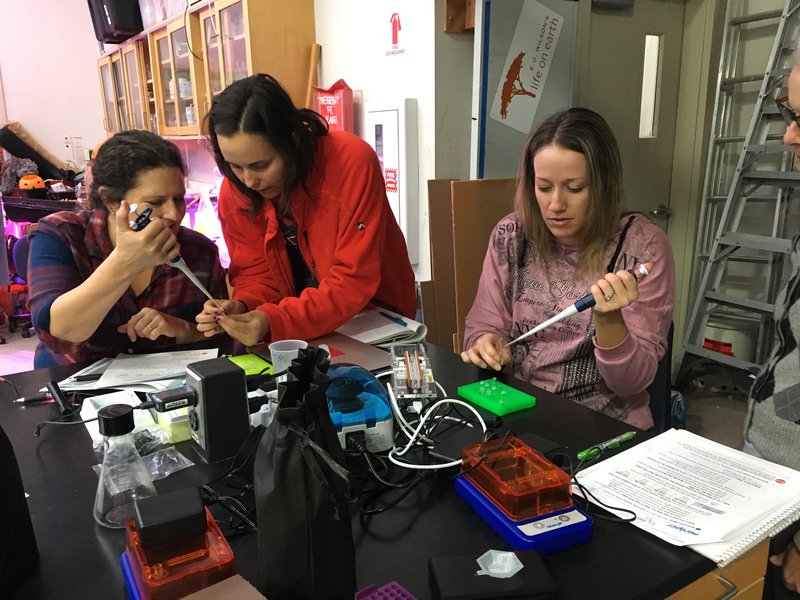 Photos from both workshops can be viewed in the galleries below. Find out more about Genes in Space workshops and learn how to host your own HERE. 
LA area workshop photos: 
San Diego workshop photos: