Genes in Space workshop at the Salk Institute
Last weekend, Genes in Space traveled to the Salk Institute for a full-day workshop for San Diego area teachers. Fifteen enthusiastic educators joined us for a full day of space science and biotechnology. Presenter Katy Martin shared information about the Genes in Space contest and associated classroom resources, including the Lab in a Box biotechnology loan program, before leading teachers through the Genes in Space Food Safety Lab.
Thank you to the Salk Institute's Education Outreach group for hosting us, and especially to coordinator Joshua Von Trapp for facilitating a fun and enriching workshop. See the photos below for more highlights from our session: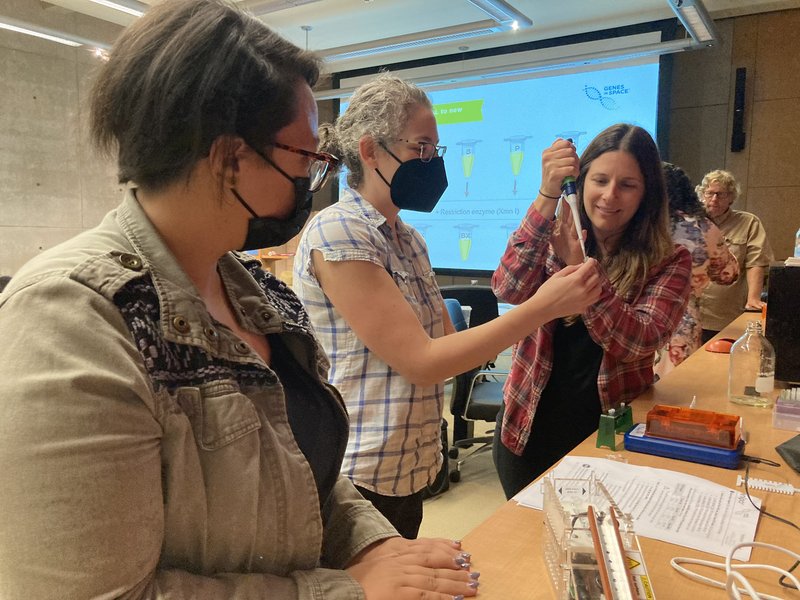 Are you a teacher interested in attending or hosting a Genes in Space workshop? Contact us at genesinspace@minipcr.com to learn how you can get involved.