25 Genes in Space Awardees (2016)
The Genes in Space™ competition attracts students who are curious about science on Earth and beyond.  This year, we received over 380 submission from across the US.  The selection committee was thrilled by the caliber of the participants and excited by the creativity of these Space DNA pioneers.  We welcome all the participants and their educators to the Genes in Space community.
Each of the Awardee teams will receive a miniPCR DNA Discovery System™ for their educational institution, enabling them to share their passion for DNA science with their entire classroom.  This complete biotechnology toolkit includes the same DNA technology that is now onboard the International Space Station.
Here are the 25 Genes in Space Awardees:
5 Finalists
These finalist teams represent the top 5 US submissions.  Finalist teams will receive mentorship from scientists from Harvard University and the Massachusetts Institute of Technology.  They will present their proposals at the ISS Research and Development Conference in San Diego, California where they will compete for a chance to become the Genes in Space Winner.  One winning experiment will be performed 250 miles above the Earth aboard the International Space Station.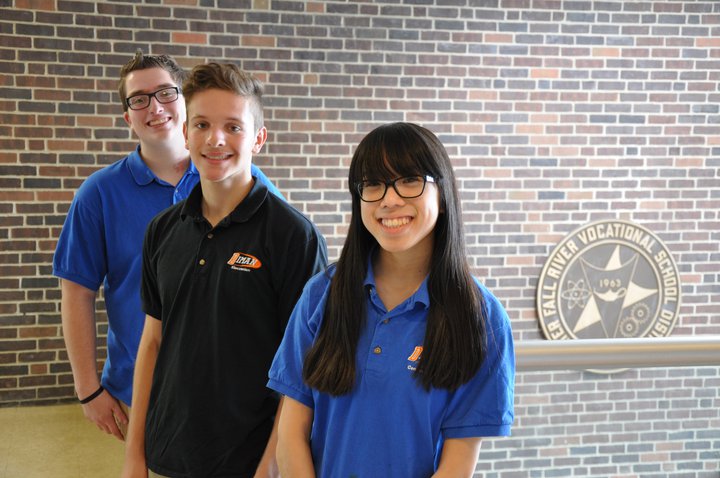 Mason Frizado (16), Dylan Barcelos (16), and Kylie Cooper (16) from Diman Regional Vocational Technical High School, Massachusetts
Topic: Investigate the genetic basis of increased bacterial virulence in microgravity, seeking to answer whether horizontal gene transfer could contribute to antibiotic resistance in bacterial biofilms that develop under space conditions.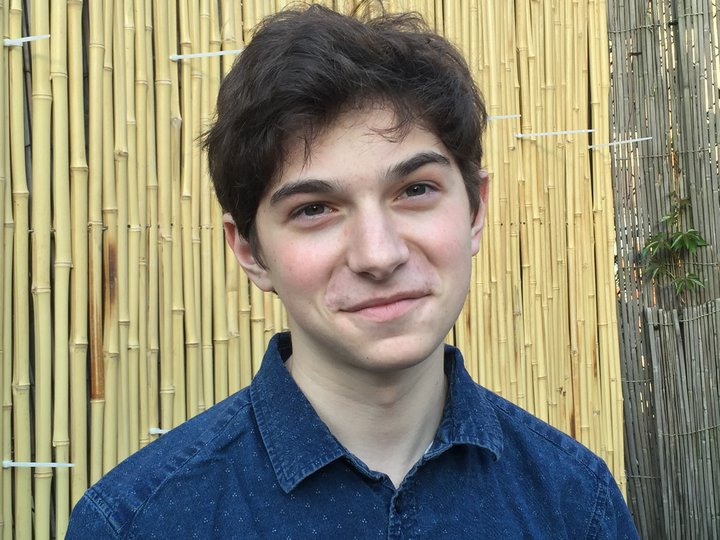 Julian Rubinfien (15) from Stuyvesant High School, New York
Topic: Establish a reliable assay for measuring telomere length in space, in order to investigate potentially deleterious effects of deep space flight on chromosomes that could lead to premature aging.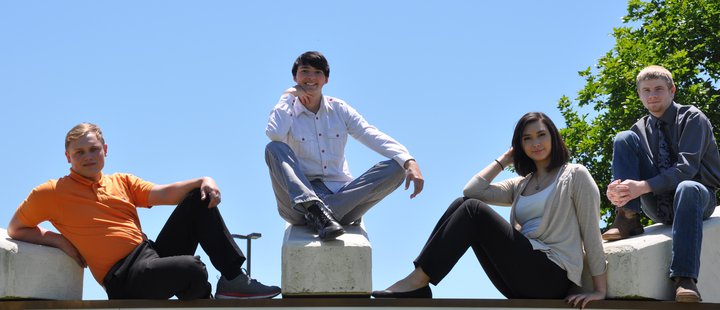 Corey Ardrey (18), Justin Harris (18), Savanna WeaselBear(17), and Seth Bittle (18) from Pontotoc Tech. Center, Oklahoma
Topic: Study genetic changes across generations as natural selection operates in a space environment to aid in future space colonization.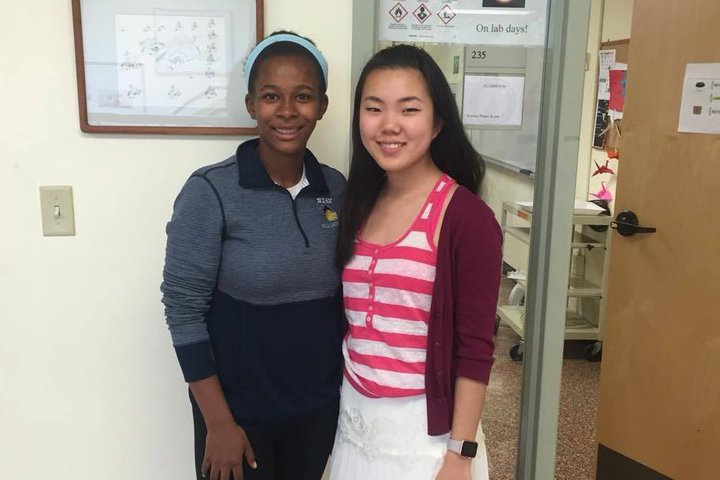 Maria (Chabelis) Byamana (17) and Amy Gu (17) from Buckingham Browne & Nichols, Massachusetts
Topic: Study the mechanisms that cause reactivation of Epstein-Barr viruses (EBV) during spaceflight to shed light on a process that could pose serious health threats in space.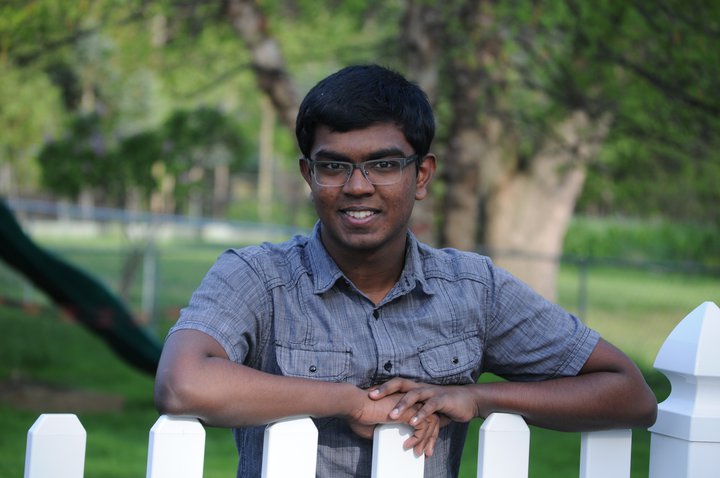 Finsam Samson (15) from Troy High School, Michigan
Topic: Develop a PCR-based assay to monitor oxidative stress on-orbit, ultimately looking to improve health conditions during long-term space travel.


5 Junior Scientist Awards
This award category recognizes outstanding proposals by middle school teams.  The Genes in Space selection panel was excited by the strength of this year's middle school applicants and would like to particularly recognize the following proposals.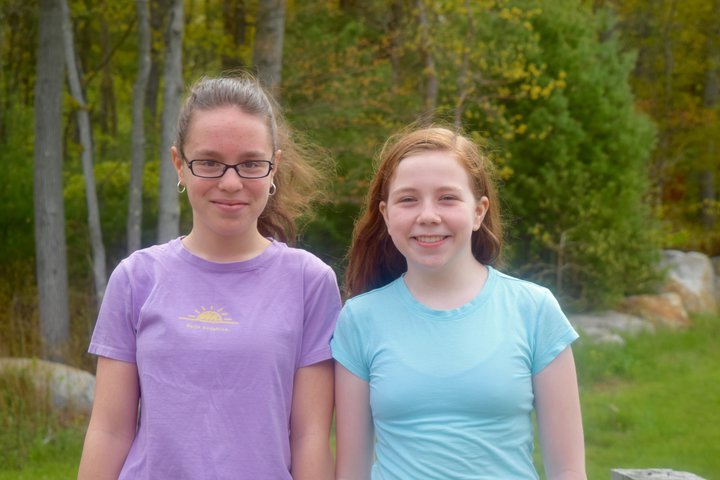 Eleanor Berkenblit (13) and Noa Popko (13) from The Sage School, Massachusetts
Topic: Measure mitochondrial gene expression in the eye to prevent worsened astronaut vision through the prevention of oxidative damage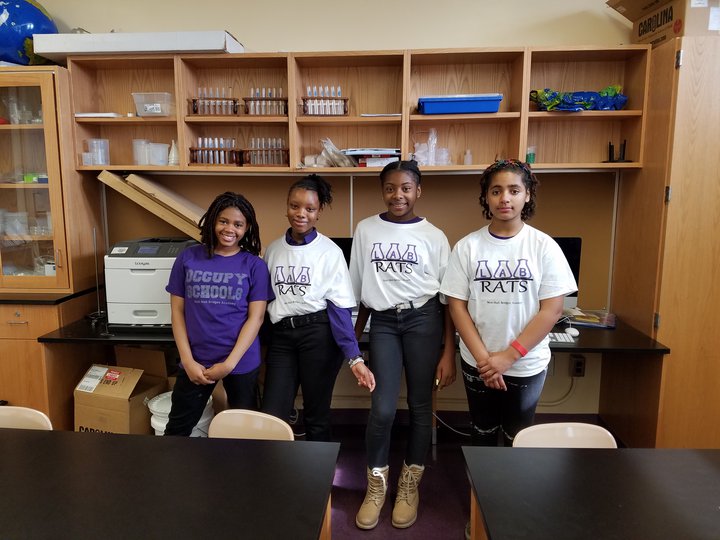 Tina Treherne (12), Andrea George (13), Khalia Bowen (12),  and Zaidehli Quevedo (12) from Mott Hall Bridges Academy, New York
Topic: Test the effect of microgravity on astronauts' vision due to a lack of Vitamin B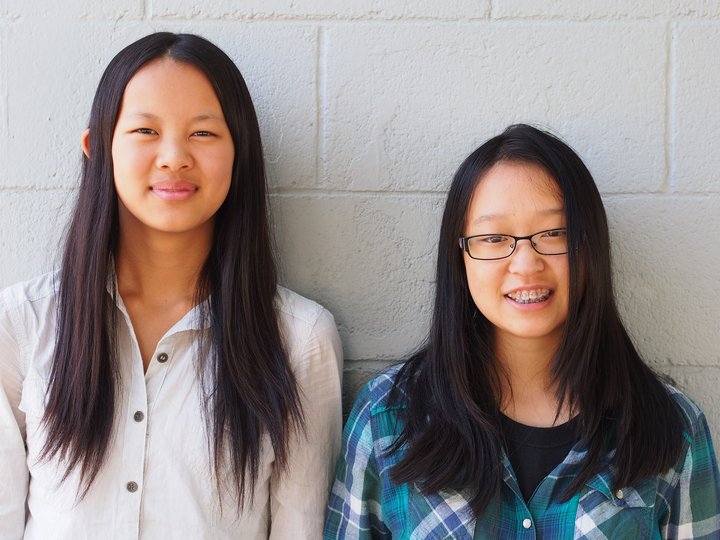 Ailun Shi (14) and Lily Yan (13) from Hyde Park Middle School, Nevada
Topic: Use PCR in space to track indicators of oxidative stress that may lead to DNA damage and accelerated aging.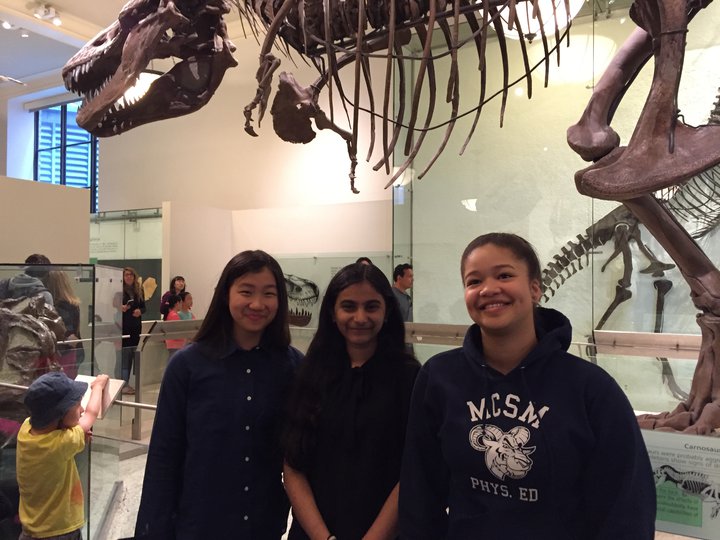 Madison Li (13), Srijana Madimi (16), and Jeannie Reyes (15) from The American Museum of Natural History, New York
Topic: Send bacteria A. muciniphila to space to study the change in number or mutations in an astronaut's digestive tract microbiome, to better understand drivers of weight change.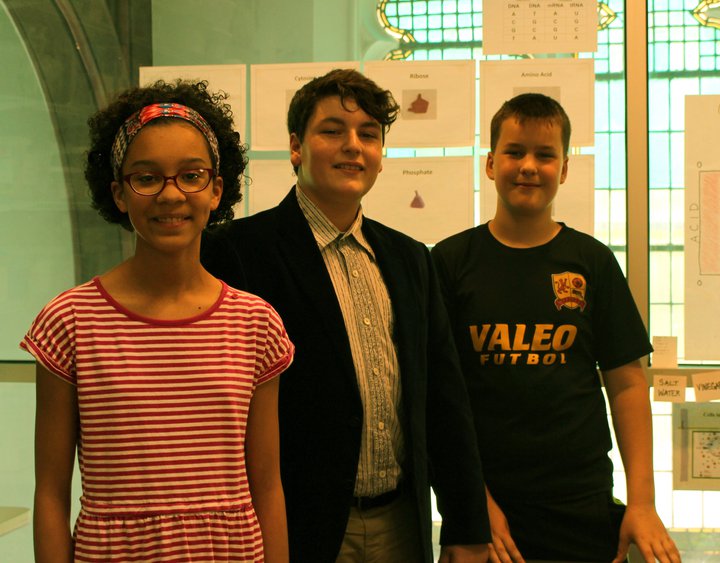 Amelia Sanchez (12), Simon Amaya Price (11), and Trygve Aarestad (11) from The Innovation Institute, Massachusetts
Topic: Bring microbial fuel cells aboard the ISS to test the effects of microgravity and space radiation on Geobacter electrical production
10 Honorable Mentions

Ten Honorable Mention Awards are presented to teams whose proposals display remarkable scientific rigor and creativity.
Nishta Krishnan (16) from Advanced Math and Science Academy Charter School, Massachusetts
Samuel Shin (18), and Alexander Winters (18) from Bob Jones High School, Alabama
Vanessa Johnson (18), Alyssa Baisler (17), and Skye Aldrich (18) from Eastlake High School, Washington
William Gao (17), Michael Gao (17), Yinyu Ji (16), and Julia Hansen (17) from Boston Latin School, Massachusetts
Fiona Dunn (14) from Winsor School, Massachusetts
Lindsay Bledsoe (18), Ansley Grider (16), and Brooke Titshaw (16) from Fort Payne High School, Alabama
Ruby Schnirman (17), Grace Moorhead (16), Naomi Shimberg (16), and Francess Kamara (16) from the Wheeler School, Rhode Island
Geevanesam Devakanmalai (16) and Ashley Phillips (17) from Bronx High School of Science, New York
Miranda Powell (17), Dario Fucich (16), Corinne Stonebraker (16), and Timothy Reizis (16) from Bronx High School of Science, New York
Catherine McNamara (16), Karina Dsouza (17), Andrew Severino (17), and Nicole Easo (17) from Bergen County Technical High School, New Jersey


Constellation Awards for 5 schools
The Constellation Award celebrates an educational institution's collective enthusiasm for Science and Space. Five US educational institutions (one in each major geographic region) with the highest number of submissions.
Southeast: Pelahatchie Attendance Center in Mississippi
Midwest: Lindblom Math & Science Academy in Illinois
West: Kaimuki Middle School in Hawaii
Southwest: Baylor College of Medicine Academy at Ryan in Texas
Northeast: Forest Hills High School in New York

---