2021-22 virtual workshop series draws to a close
Our 2nd season of Genes in Space hands-on, virtual workshops has drawn to a close. Over the course of the 2021-22 school year, we held 10 workshops, reaching 145 teachers spread across 30 states. These virtual sessions offer a unique opportunity to gather a diverse group of educators who are united in their passion for engaging students through science and research.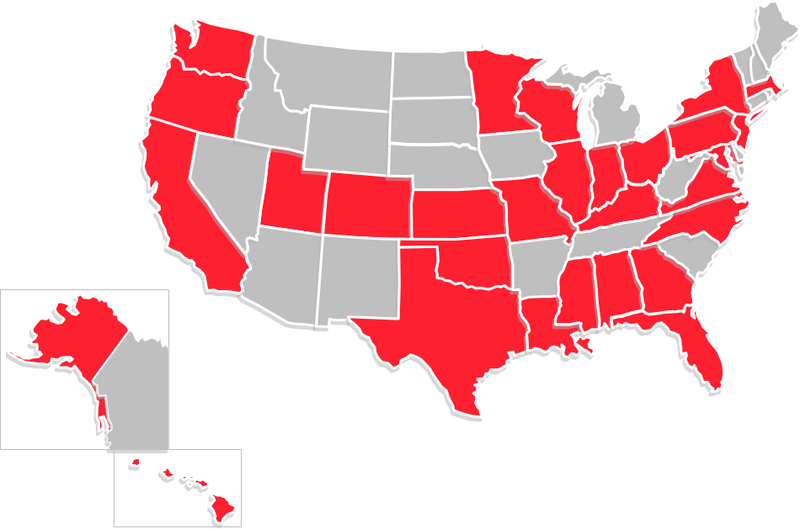 Workshop attendees spanned 30 states
Each participant received a workshop kit that allowed them to take part in a hands-on demonstration of two tools in the Genes in Space toolkit: the P51 fluorescence viewer and the BioBits system. Over the course of each two-hour workshop, participants learned about Genes in Space and carried out the BioBits Central Dogma Lab, which let them visualize transcription and translation happening in real time. Each workshop closed with resources and tips to help participants bring Genes in Space back to their classrooms.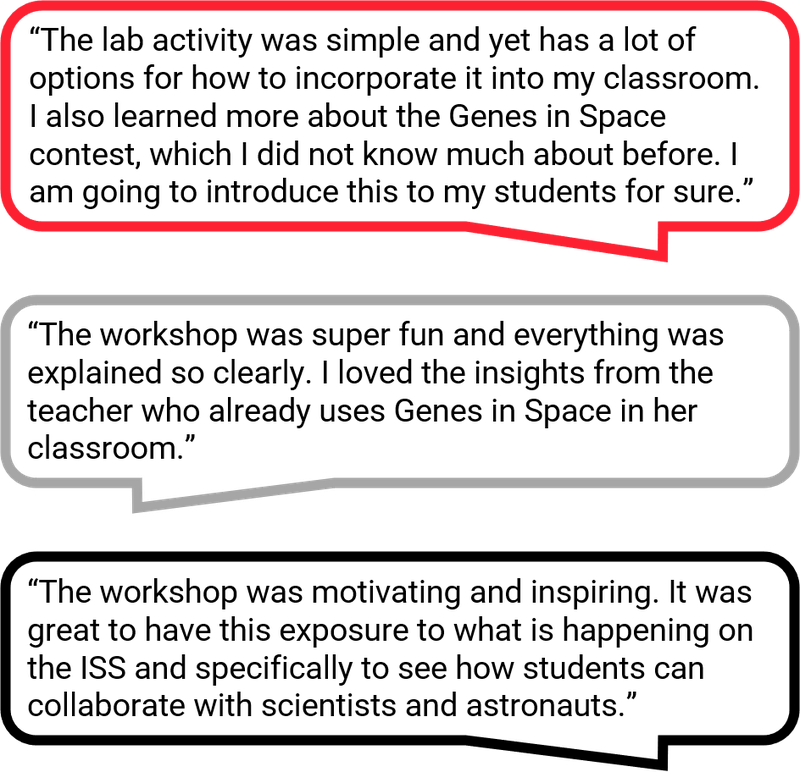 Feedback from 2021-22 workshop attendees
The Genes in Space team would like to thank the organizations we worked with to co-host a subset of these workshops: the National Air & Space Museum, the ISS National Laboratory's Space Station Ambassadors program, and MfA. And of course, we are grateful to the educators who carved out some time to do some science with us! We are glad we can support you in inspiring the next generation of researchers and innovators.
Interested in joining a Genes in Space virtual workshop in the future? Join our mailing list to be notified when new workshop opportunities are announced.
---