THE ROLE OF A MENTOR
Each year, when we name 5 Finalists to advance in the competition, we ask those students to prepare an oral presentation on their project and pitch it to our contest judges. But we don't ask them to do it alone. We connect them with a mentor whom they work with to refine their scientific plan and develop a standout pitch.
Our mentors are scientific researchers who carve time out of their own busy lab schedules to help their mentees develop as young scientists. Their involvement year after year is a huge part of what makes our program a success.
The John Hatch Memorial Prize
In 2020 we established the John Hatch Memorial Prize in Mentorship to recognize our outstanding mentors. The Prize is named for Harvard University PhD candidate and veteran mentor John Hatch (2nd from right) who tragically passed away in 2019.
The Prize comes with a stipend and includes the honor of judging the Genes in Space competition. It was established by the Hatch family with additional support from New England Biolabs. Meet past recipients below.
Past Hatch Prize Recipients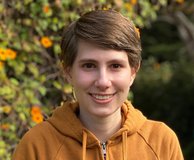 Dr. Holly Christensen
Dr. Holly Christensen
2020 Hatch Prize Recipient
Alma mater: Massachusetts Institute of Technology
Research: Sex cell development
Served Genes in Space competitions: 2015, 2016, 2017, 2018
Connect with Holly: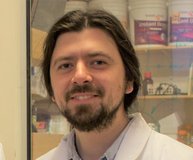 Dr. Kutay Deniz Atabay
Dr. Kutay Deniz Atabay
2021 Hatch Prize Recipient
Alma mater: Massachusetts Institute of Technology
Research: Regeneration in the nervous system
Served Genes in Space competitions: 2015, 2016, 2017, 2018, 2019
Connect with Deniz: