GENES IN SPACE UAE
In 2016 Genes in Space launched its first International Contest in the United Arab Emirates (UAE). The contest was offered by miniPCR and Boeing along with the UAE Space Agency and The National. A total of 225 teams in the UAE submitted proposals to the contest. Five Finalist teams were selected to present their proposals to an international panel of judges at the 2017 Global Space Congress in Abu Dhabi. On February 1st, 2017 14-year-old Alia Al Mansoori was announced as the winner of Genes in Space UAE.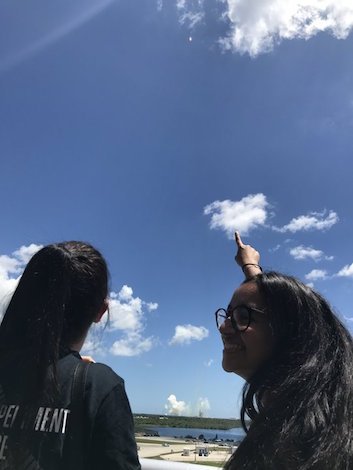 Alia's proposal focused on exploring gene expression changes triggered by space-induced stress, such as cosmic radiation and microgravity and sought to develop assays to measure gene expression changes in space. Alia's experiments launched to space on August 14th, 2017 where they were conducted by Astronaut Peggy Whitson. The successful results of her experiment were announced at the Dubai Air Show in November, 2017 and were published in PLOS One. 
Read the paper: Gene expression studies using a miniaturized thermal cycler system on board the International Space Station.

Alia's success sparked the imaginations of students all over the UAE and across the world and has inspired interest in STEM careers. She was featured in several prestigious publications including Teen Vogue. 
Future international contests coming soon! Inquiries? Contact us!