MEET THE TEACHERS WHO USE GENES IN SPACE IN THEIR CLASSROOMS
Middle School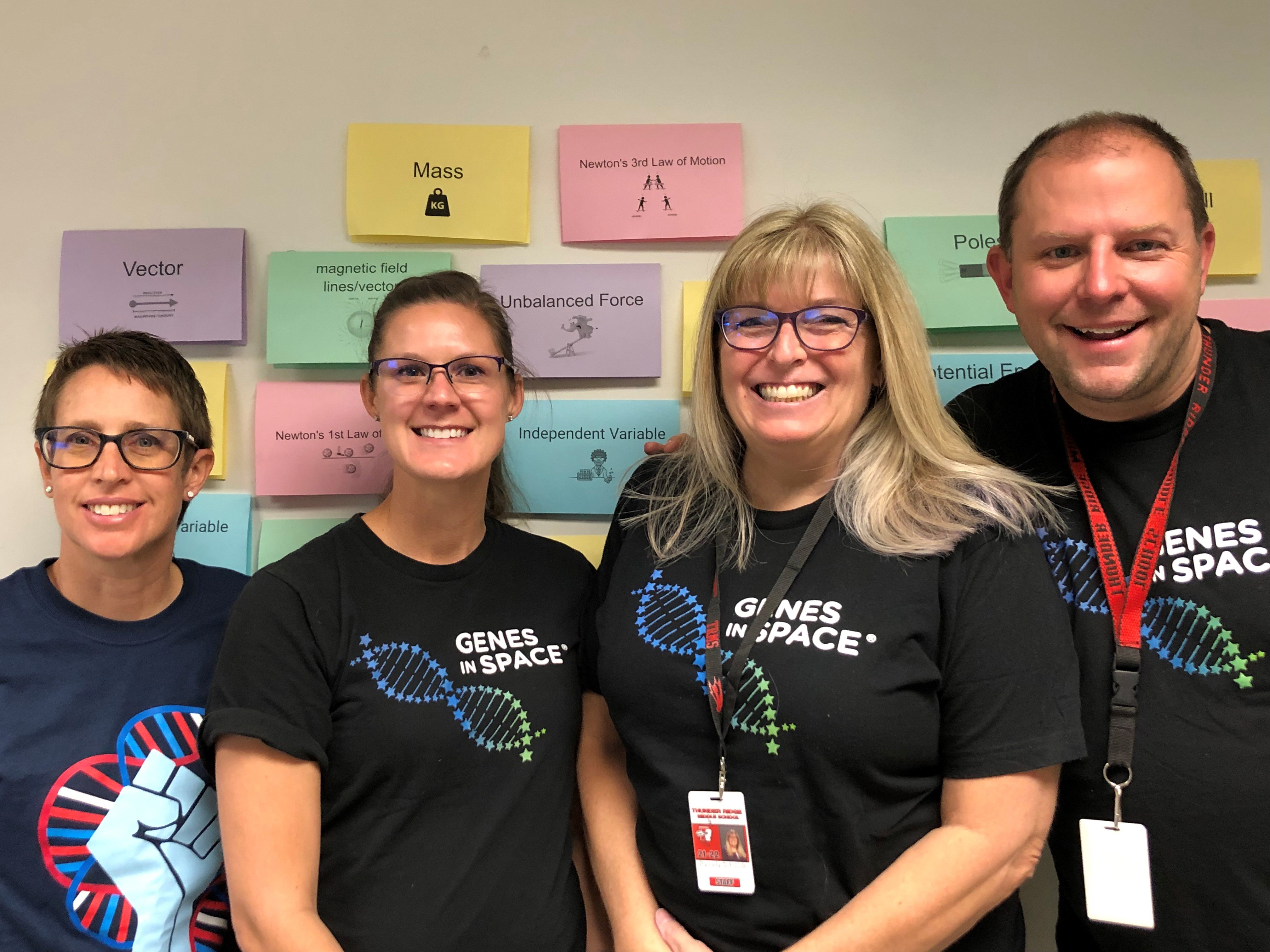 Teachers:
Pam Schmidt, Richard Elwood, Rebecca Shore and Michelle Carnes
School:
Thunder Ridge Middle School
Format:
in person
Course:
8th grade science
Placement:
Genes in Space is the initial "hook" for our genetics unit, and also bridges us into our astronomy unit
Why Genes in Space?
The authentic, real world nature of GiS increases the students' engagement and sense of, and offers a vehicle around which to meet the NGSS standard of Heredity: Inheritance and Variation of Traits.
Genes in Space unit plan:
Week 1: Intro to Genes in Space
Week 2: Introduce biotechnology
Weeks 3-4: Genes in Space Food Safety Lab
Weeks 5-9: Additional genetics concepts
Use labs, video clips, notes, readings, and activity sheets to cover mutations, traits, inheritance patterns, pedigrees, and Punnett squares. Throughout these lessons, connect new learning to potential Genes in Space projects.
Week 10: Develop Genes in Space proposal
Choose a research question and present it to peers in a class poster session. Focus peer critique on whether questions are testable and require use of the ISS and the Genes in Space Toolkit.
Following peer review, complete Space Biology and Scientific Method lesson and worksheets. Select final research question.
Week 11: Draft and submit Genes in Space proposal
Weeks 12 and on: Transition into astronomy and physics
Tips for implementation:
We adopted CK12 as a sort of interactive textbook when the COVID pandemic began and we made the switch to virtual schooling.
While not necessary, we found it helpful to attend a Genes in Space professional development workshop. This gave us a good grounding in the contest and helped us get comfortable with the Genes in Space toolkit.
High School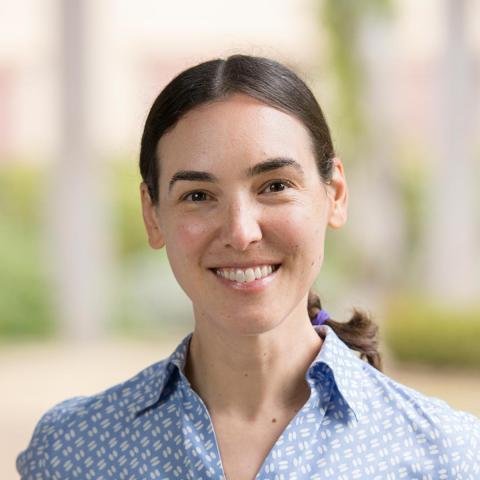 Teacher:
Kalee Tock
School:
Stanford Online High School
Format:
Online-only
Course:
Astrobiology elective
Grade level:
9-12
Why Genes in Space?
Students are excited to explore the issues we can expect to encounter as a space-faring species, and I am excited to leverage their interest to teach them about the tools that can be brought to bear on the problem.
Genes in Space unit plan:
Week 1: Introduction
Get oriented to the challenge. Watch 3 videos on DNA analysis techniques and answer this question set.
Weeks 2-3: Evaluate example proposals
Weeks 4-5: Develop your idea
Complete the Find a Gene worksheet to identify a specific gene relevant to a problem on which you might focus your Genes in Space proposal.
Draft a Genes in Space application using this template.
Week 6: Peer feedback
Read peer proposals. For each, submit a review describing one thing the author(s) did well, and one improvement that would make their proposal even better.
Revise and submit your proposal.
Final assessment: Deliver a 3- to 5-minute presentation pitching your idea to your peers.
Tips for implementation:
Between weeks 4 and 5, I hold an in-class session of "speed-dating"-style interviews in breakout rooms. Students exchange ideas and develop preferences for who they'd like to team with. I use those preferences to inform group assignments.
I meet with my students 2 times per week for 75 minutes each. Depending on your exact schedule, I could see compressing this plan to complete the unit in 3 weeks.
MORE TEACHING RESOURCES
Contest resources:
Teaching resources: Space biology and experimental design
Virtual resources
Current space biology research:
Teaching resources: Biotechnology
Polymerase chain reaction (PCR):
BioBits cell-free protein expression:
Fluorescence detection:
Hands-on resources:
Other techniques: