The Baxter Center for Science Education hosts a Genes in Space Workshop
On October 16th, 2017 the Baxter Center for Science Education hosted a Genes in Space workshop at Lindblom Math & Science Academy in Chicago, IL. Teachers from the Chicago area learned how they could bring DNA science into their classrooms through Genes in Space and gained hands-on experience with cutting-edge biotechnology.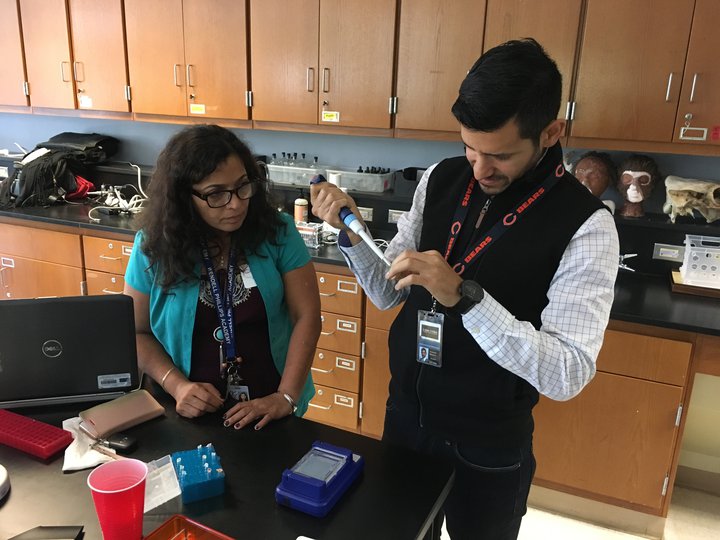 After a brief introduction to space biology and the Genes in Space contest, the teachers opportunity to brainstorm their own Genes in Space proposals.The teachers next participated in a hands-on simulation. They learned about DNA analysis techniques and discovered the source of an outbreak of food borne illness aboard the International Space Station. After a productive day, the teachers headed out to bring Genes in Space and DNA science back to their classrooms. We're excited to hear their students' Genes in Space ideas this spring!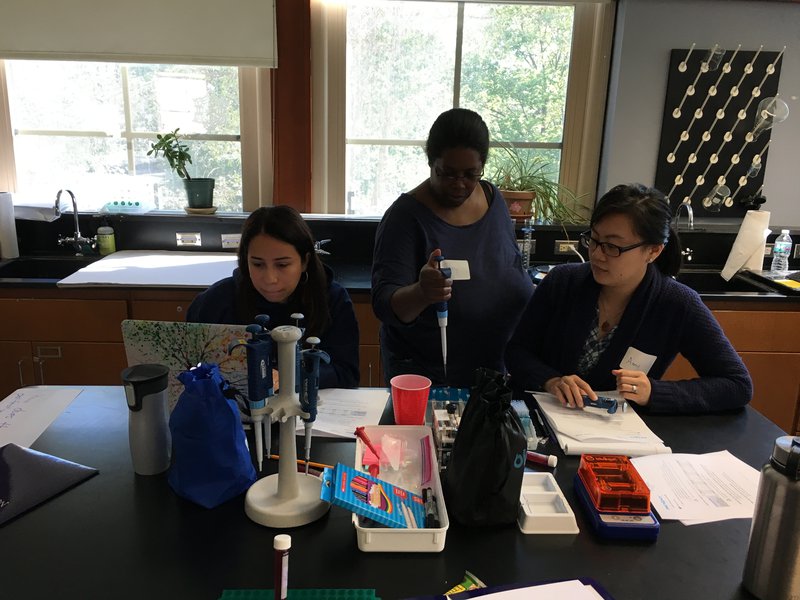 The Genes in Space team is grateful to Emily Ferrin and Ashley Walter at the Baxter Center for Science Education for organizing the workshop and to Lindblom Math & Science Academy for hosting us. This workshop was made possible by support from miniPCR and Boeing. 
Genes in Space is always looking to bring space and DNA science to more classrooms. If you have a great idea for a Genes in Space classroom activity or workshop please contact Emily Gleason (genesinspace@minipcr.com).
Check out more pictures from Chicago below: