Genes in Space workshop in Midland, Texas
The Genes in Space team recently traveled to West Texas for a Genes in Space educator's workshop at Midland College on September 22, 2018. The workshop was generously hosted by Midland College Professor Paul Mangum and Region 18 Facilitator Martha Alexander. We even made the local news!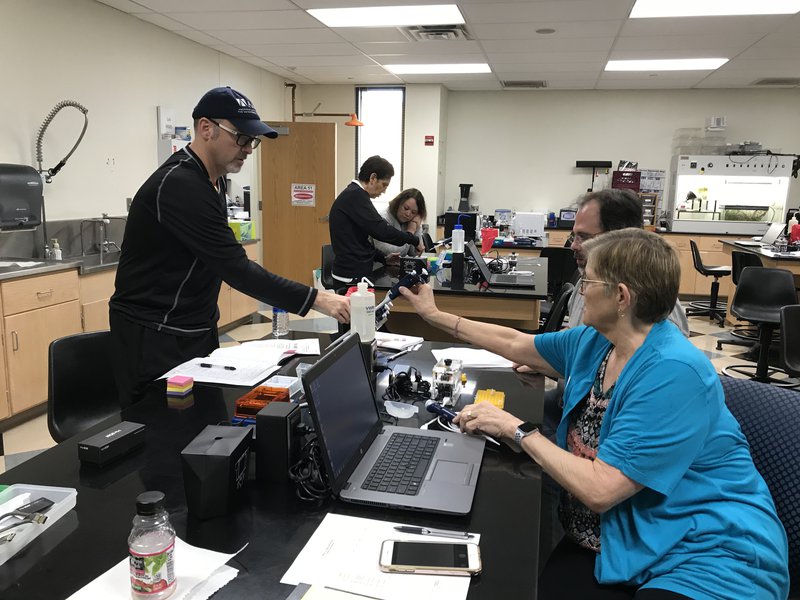 At the workshop, participating teachers learned how to engage their students through Genes in Space. They then had the opportunity to brainstorm their own Genes in Space proposal ideas and gained hands-on experience with biotechnology techniques including PCR, restriction enzyme digestion, and gel electrophoresis and with miniPCR equipment.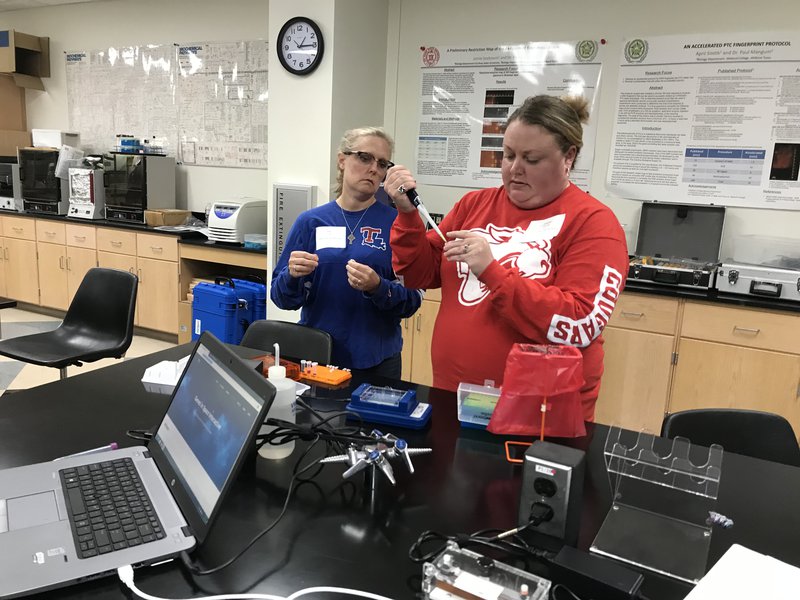 The workshop was so much fun and we are now extra excited for the start of the 2019 Genes in Space contest this January! We are deeply grateful to all of the participants for joining us on a Saturday and to our hosts at Midland College for organizing a successful workshop. 
To learn more about Genes in Space professional development workshops and how to host one in your community please click here.